Data Lake for Nonprofits – powered by AWS and Salesforce.org now available to help unleash data insights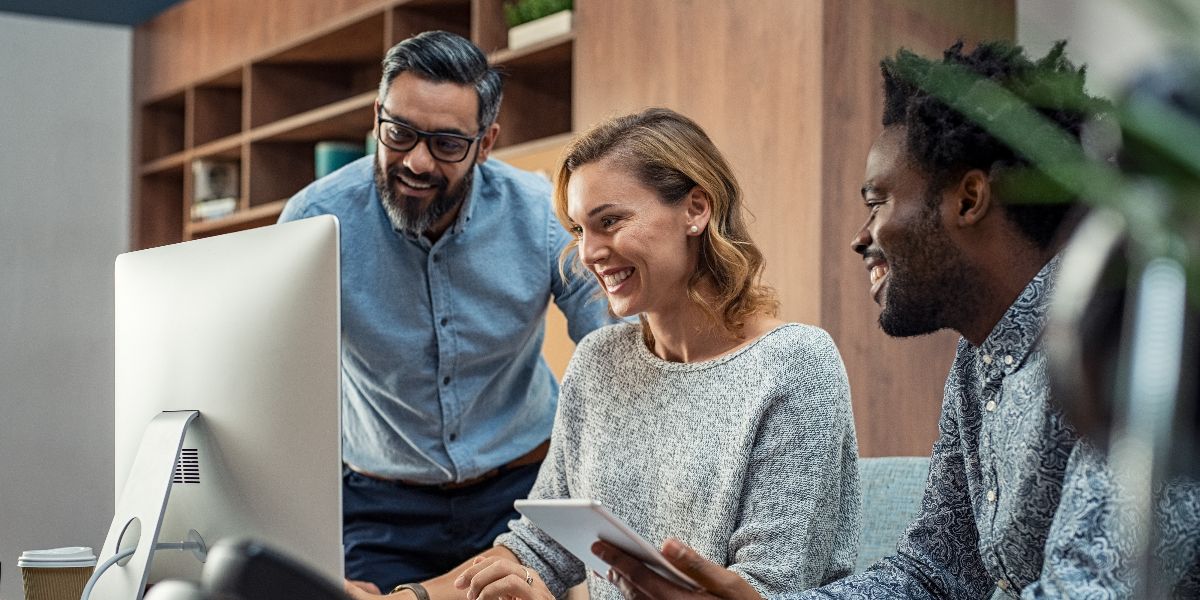 Nonprofits are using the cloud for fundraising, donor and member management, and communications. With this move online, they have access to more data than ever. This data has potential to transform their missions and increase their impact. However, sharing, connecting, and interpreting data from many different sources can be a challenge. To address this challenge, today Amazon Web Services (AWS) and AWS Partner Salesforce.org are announcing the general availability of Data Lake for Nonprofits – Powered by AWS. This new offering simplifies the process of connecting data in the Salesforce Nonprofit Success Pack (NPSP) to a data lake hosted in AWS, condensing more than 30 manual setup steps to just six–unlocking insights faster.
Understanding the need
In 2021, Nonprofit Trends Report, Fourth Edition reports that 36% of nonprofits invested in new technology such as customer relationship management systems (CRMs), collaboration and productivity tools, machine learning (ML), and automation. Of those, 87% reported that the investment had a positive impact. However, despite having access to new data sources provided by these technologies, 76% of nonprofits still report that they need to develop a data strategy for their organization.
Data Lake for Nonprofits – Powered by AWS helps nonprofit teams start building that strategy. The offering guides a Salesforce administrator through the steps to build a data lake on AWS that is populated with NPSP data and connected to visualization and analytics tools. The new data lake gives users deeper access to Salesforce data and can be used to gain insights immediately.
"When you bring your data together in the Data Lake for Nonprofits – Powered by AWS, that data becomes actionable, valuable and powerful," said Allyson Fryhoff, managing director of the nonprofit and nonprofit healthcare business at AWS. "Organizations will be able to increase their donor personalization, understand value-added member services, create great experiences, and most importantly, be more effective and efficient in their mission outcomes." Allyson and Kai Lou, director of strategic partnerships at Salesforce.org, talk more about the benefits of Data Lake for Nonprofits – Powered by AWS in the AWS video, "Enabling Nonprofit Missions with the Power of Intelligent Data."
During the development of this offering, AWS and Salesforce.org talked to nonprofit customers to understand their challenges and needs. One of these customers is the International Myeloma Foundation (IMF), a global nonprofit organization focusing specifically on multiple myeloma. IMF is dedicated to improving the quality of life of myeloma patients while working toward prevention and a cure. "The reason we chose to collaborate with AWS and Salesforce.org is to fuel our digital strategy of providing just-in-time support and education wherever myeloma patients are in their journey. And we believe they are the right collaborators to help us accelerate that," said Yelak Biru, president and chief executive officer (CEO) of IMF. "We believe this is a key step in realizing our dream of being the primary destination for all myeloma patients we serve across our founding principles — research, support, education, and advocacy."
How Data Lake for Nonprofits works
Data Lake for Nonprofits – Powered by AWS is a web-based workflow that you can deploy in your AWS account. All you need to get started are your AWS and Salesforce admin account credentials. The workflow configures AWS services based on your selections and was designed for security and data management. It assists you with setting up permissions so the right people in your organization are able to access the data. It uses Amazon AppFlow to build a connection to your Salesforce instance, lets you select which objects or fields from your specific object schema should be synchronized, and helps you configure how often the data update job runs. When you complete the setup, the workflow loads data from Salesforce into a new AWS data lake. At the end of the workflow, you are guided through the process of connecting the data lake to Tableau for visualization and analytics. After that, data is regularly synchronized from Salesforce to AWS.
Data Lake for Nonprofits is a no-cost offering. The source code has been released under the BSD 3-Clause License so nonprofits and their cloud partners can use, customize, and innovate on top of it at no cost.
Get started with Data Lakes for Nonprofits

Download the "Building a Data Management Strategy for Your Nonprofit" whitepaper to learn how to get started with Data Lake for Nonprofits – Powered by AWS. Salesforce.org and AWS designed this offering to be a user-friendly, guided experience. A network of qualified AWS Partners can help you set up your data lake using this web application. If you are interested in working with one of these partners, contact one of our AWS account representatives.
Learn more about how AWS supports nonprofits at the AWS for Nonprofits and NGOs main page.
More information about data for nonprofits and Salesforce:

---
Subscribe to the AWS Public Sector Blog newsletter to get the latest in AWS tools, solutions, and innovations from the public sector delivered to your inbox, or contact us.
Please take a few minutes to share insights regarding your experience with the AWS Public Sector Blog in this survey, and we'll use feedback from the survey to create more content aligned with the preferences of our readers.