How AWS Industrial Software Competency Partners are Shaping the Next Industrial Revolution
By Renata Melnyk, Sr. Partner Program Manager at AWS
By Josef Waltl, Industry Software Segment Lead at AWS
We are excited to announce the new AWS Industrial Software Competency Program for AWS Partner Network (APN) Partners.
Launch Partners in this program have built solutions on Amazon Web Services (AWS) targeting one or more of the primary steps in discrete manufacturing or process industries: Product Design, Production Design, and Production/Operations. These solutions follow AWS best practices for building the most secure, high-performing, resilient, and efficient cloud infrastructure for industry applications.
The AWS Competency Program helps customers identify and choose the world's top APN Partner for their AWS projects and workloads. To give you an idea how AWS Industrial Software Competency Partners are building solutions for an end-to-end Industrial Software toolchain, we are excited to share a few customer stories from APN Partners Siemens Teamcenter, Gräbert GmbH, ZeroLight, Cadence, and Actyx.
See the full list of Launch Partners >>
NP Innovation & Siemens Teamcenter
About the Customer: NP Innovation develops water treatment solutions for aquaculture, industrial, and municipal applications. They pioneered applications for microscreen technology, and are building on 30 years of experience to change the industry with innovative design and manufacturing, as well as reduced costs for investments, operations, and maintenance.
About the APN Partner: Siemens PLM Software's Teamcenter is a modern product lifecycle management (PLM) system that helps companies develop successful products by connecting people with a digital thread for innovation. Teamcenter on the cloud simplifies PLM deployment to save companies time and money with best-in-class technology that scales based on business requirements. With cloud deployment, Teamcenter customers eliminate upfront infrastructure costs, reduce IT resource requirements, and improve enterprise access to PLM data and processes. Siemens PLM Software is an APN Advanced Technology Partner.
The Story: NP Innovation didn't have the IT staff or budget to support a large software deployment effort. Working with Siemens PLM Software partner NEXTAGE, NP Innovation determined that a cloud deployment of Teamcenter software would eliminate the need for the upfront purchase of servers. Instead, they chose AWS to provide infrastructure as a service (IaaS) for a monthly subscription cost. AWS provides both cloud-based servers and support for NP Innovation to run its Teamcenter environment.
The Result: NP Innovation has increased re-use of existing designs and data by 50 percent and improved change tracking, visibility, as well as response time across the organization. NP Innovation also realized 50 percent time savings spent searching for product data, and 100 percent accuracy in Bill of Materials (BOM) management.
In NP Innovation's Own Words:
"We needed a system to collect and connect our product data in an intelligent way, and we chose to deploy the proven product lifecycle management system, Teamcenter, on the cloud using Amazon Web Services. We reduced our upfront infrastructure investment, simplified maintenance, and the implementation was smoothly delivered in only 10 days." — Gustav Kågesson, Design Manager at NP Innovation
Nüsing & Gräbert GmbH
About the Customer: Franz Nüsing GmbH & Co KG was founded in 1878 and is headquartered in Münster, Germany. Four generations of the Nüsing family have successfully driven the company to become a world leader for mobile partition walls.
About the APN Partner: Gräbert GmbH is a leading developer of DWG-editing CAD software and APN Advanced Technology Partner headquartered in Germany. The Gräbert product portfolio includes a powerful suite of DWG-based CAD software for desktop, mobile, and cloud that enables developers to create standalone CAD applications. Gräbert's three solutions are bundled into a unique subscription allowing users to take advantage of each platform with similar features but different use cases.
The Story: Gräbert's product portfolio is anchored by the ARES Trinity of CAD software for desktop (ARES Commander), mobile (ARES Touch), and cloud (ARES Kudo). The cloud version runs directly in customers' internet browser and you can access and modify DWG drawings online.
Nüsing's modular and innovative products are frequently customized to meet specific technical requirements. Nüsing uses ARES CAD software to produce the technical drawings that document a project. These drawings need to be further shared and validated by customers located all over the world. Unfortunately, DWG files are usually much heavier than other types of documents and ARES Kudo needs to serve these files in multiple countries. With AWS, Gräbert is able to optimize its cloud infrastructure with server farms in each region and easily scale up or down based on local needs.
The Result: With ARES Kudo, Nüsing can share the project with its customer via simple URL. As a result, customers don't need to buy or install any software to read the drawings and validate them. The URL is also updated when modifications are made, which makes it easy for Nüsing to collect feedback from customers and secure orders faster. With the AWS platform, Gräbert's solution can adapt to any wave of traffic. The infrastructure is highly reliable, so in the unlikely event a server goes down Nüsing can be served by the next server.
In Nüsing's Own Words:
"With ARES Kudo, we can potentially log in on any computer and access our drawings online. We keep using the desktop version, ARES Commander, for most of the editing, but we see that ARES Kudo will be bringing agility to our workflows in multiple ways." — Uwe Urban, IT Manager at Franz Nüsing GmbH & Co KG
---
Audi & ZeroLight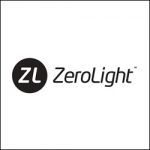 About the Customer: Audi is one of the most successful car manufacturers in the luxury vehicle segment. Their philosophy of "Vorsprung durch Technik," a German phrase that is usually translated into English as "advancement through technology," has inspired the innovation and integration of advanced technologies that elevate customer experience in both Audi's vehicles and retail networks worldwide.
About the APN Partner: ZeroLight, an APN Advanced Technology Partner, is an automotive real-time 3D visualization specialist, creating interactive digital retail and online experiences for car brands worldwide. Incorporating the latest technologies into one central marketing and sales platform, ZeroLight empowers Original Equipment Managers (OEMs) to sell smarter and engage customers across every touchpoint.
The Story: Audi is focused on delivering the best customer experience at every touch point. With the influence of the internet on the automotive purchase journey, Audi worked with strategic partner ZeroLight to revolutionize their online proposition, translating their highly successful digital dealership experience to the web.
To do so, ZeroLight needed to find a way to render and deliver real-time 3D visualization software in a way that is accessible across multiple networks and devices while also being commercially viable. Utilizing AWS, ZeroLight created a secure virtual infrastructure that harnesses Amazon EC2 G2 instances, providing the graphical processing capabilities needed to render their software in the cloud.
When customers access the 3D configurator online via Audi's website, they receive a live 3D representation of their chosen Audi model that is fully configurable. The stream is accessed within 5 seconds and replicates the visual quality a customer would see in any Audi store.
The Result: An initial pilot of the real-time 3D configurator on Audi.de saw user engagement increase by 66 percent when compared to the traditional 2D solution, along with increased satisfaction ratings across a range of qualitative KPIs. This also led to an average 9 percent increase in additional feature selection per vehicle, driving a significant uplift in the average online basket value. The same results were achieved when the pilot was further expanded to a new market in the Netherlands, while also including a wider range of car models.
The solution is now on worldwide rollout, with all car models available in 25 markets before the end of 2018.
In Audi's Own Words:
"The results reflect the fact that the real-time 3D user experience is a drastic improvement over typical 2D experiences. Quality has always been the biggest challenge when looking to implement 3D solutions in the past. With ZeroLight, we've been able to translate the exact same high-quality user experience we provide in our dealerships online, enabling us to provide our customers with a premium, secure, and sustainable online experience." — Thomas Orenz, Global Lead Digital Content and Virtual Reality at Audi AG
---
Jabil & Tulip Interfaces
About the Customer: Jabil is a leading global contract manufacturer whose engineering, manufacturing, and intelligent supply chain solutions help customers capitalize on accelerated change and achieve digital business advantage.
About the APN Partner: Tulip Interfaces, the Manufacturing App Platform an APN Advanced Technology Partner, lets customers build manufacturing apps to improve the way you run your factory. Without writing any code, you can create apps to increase the productivity of your team, reduce mistakes, and collect real-time data to continuously improve. Launched out of MIT, Tulip is used by some of the world's leading manufacturers and has been recognized by the World Economic Forum, Gartner, IDC, and Frost and Sullivan for their innovative solution.
The Story: Operators on Jabil's manufacturing line build more than 40 different models of complex electronic assemblies, each with a unique combination of components. Before Tulip, front-line engineers relied on paper-based work instructions and audit procedures to guide operators and identify process inefficiencies. Jabil needed to maintain the highest quality and efficiency standards despite a high variety of assembly requirements. Operators needed the right information available at the right time to ensure the correct components were included in each assembly. Additionally, non-value-add steps had to be identified and eliminated quickly.
Using Tulip, process engineers at Jabil created manufacturing apps that helped guide operators through complex assembly processes. Tulip's digital forms produced by Jabil engineers enabled operators to track and report quality issues in real-time. Furthermore, the data gathered from the shop floor was continuously analyzed with Tulip's analytics engine-visualizing KPIs through dashboards that Jabil's front-line engineers tailored to meet their unique needs. Guiding, tracking, and analyzing both operator and machine data in real-time made root cause analysis and continuous process improvement easy despite low volume production runs.
The Results: Thanks to Tulip's platform, running on the AWS Cloud, Jabil's production yield has increased by over 10 percent and manual assembly quality issues have been reduced by more than 60 percent.
---
Analog Inference & Cadence
About the Customer: Analog Inference is a startup that's revolutionizing neural computing. Founded by veterans of the computing industry and backed by Khosla ventures, they are currently developing their first generation of products. Investors and advisors include Andy Bechtolsheim, co-founder of Sun Microsystems; Pradeep Sindhu, co-founder of Juniper Networks; Atiq Raza, CEO of Raza Microelectronics; and Ajit Medhekar, entrepreneur and angel investor.
About the APN Partner: Cadence, an APN Advanced Technology Partner, has over 10 years experience hosting design environments for semiconductor customers from startups to Fortune 500 companies. With Cloud-Hosted Design Solution, Cadence offers a patented, production-proven, managed cloud design environment with high-performance computing optimized for EDA workloads. By working with leading cloud providers like AWS, Cadence is investing in the EDA-optimized solutions that accelerate customers' journey to the cloud.
The Story: Analog Inferences had limited resources and staff to invest in creating and managing a design environment, but needed rapid access to reliable infrastructure that could ramp up during crunch time later on. Cadence consulted with Analog Inference to recommend the Cloud-Hosted Design Solution—a turnkey, EDA-optimized, cloud design environment built on AWS. Cloud-Hosted Design Solution utilizes Infrastructure-as-a-Service (IaaS) from AWS, in addition to third-party security services, to deliver a secure high-performance computing (HPC) environment tuned for EDA workloads that dynamically scales up and down when needed.
The Result: Through Cloud-Hosted Design Solution, Analog Inference gained convenient access to finely-tuned cloud infrastructure without the CapEx or staffing overhead of creating an on-premises datacenter. They offloaded the entire creation and support of their design environment, and instead focused entirely on innovating their first line of products. Cadence helped reduce the workload associated with starting a new company, and Analog Inference will be able to ramp up compute as their resource demands become more demanding over the course of their design.
---
CTA GmbH & Actyx
About the Customer: CTA GmbH conducts the development, production, filling, and packaging of chemical technical products in liquid to highly paste-like form. Founded in 1899, CTA is currently part of the Tubex Group, one of the world's largest tube manufacturers. CTA has geared their core manufacturing capabilities to development, production, filling, and packaging of chemical technical products in liquid to highly paste-like form.
About the Partner: Actyx, an APN Advanced Technology Partner, helps factories, workers, managers, CEOs, and company owners find answers and improve performance through end-to-end factory digitization with apps and integrations. Actyx solutions improve worker efficiency, optimize processes, provide managerial overviews, and alert systems that enable a real-time, 360-degree view of production. In addition to user-friendly and reliable products, their all-inclusive package includes full service over the life cycle of the system, installation in eight weeks, and a transparent annual fee (after successful installation).
The Story: As customer demands increased in terms of process times and lot sizes, CTA found that achieving the high Overall Equipment Effectiveness (OEE) standards and delivery reliability required exceedingly accurate material and warehouse management. In addition, the transportation and handling of dangerous goods across two different production sites provided logistical challenges. Rapid growth in the past few years put a level of strain on CTA's ERP-centered material management systems and processes. In order to continue their reliable delivery schedule and high customer satisfaction, a new and improved approach to material management was needed.
The Result: With the DataMatrix labels and ergonomic long-range scanners in place, CTA realized a marked improvement of their material management system. Employees can now keep track of material movement with minimum effort and maximal reliability. Meanwhile, user acceptance was enhanced and installation times were reduced through a bespoke user-experience, all without any added IT-complexity.
In CTA's Own Words:
"A big advantage, of course, has been created with the implementation [of] the internal communication between departments, which is excellent now. This means that we no longer have unnecessary down times in production due to lack of material like we had before" — Marco Martone, Head of Logistics at CTA GmbH
---
America Makes & Siemens Teamcenter
About the Customer: As the national accelerator for additive manufacturing (AM) and 3D printing (3DP), America Makes is the nation's leading and collaborative partner in AM and 3DP technology research, discovery, creation, and innovation. Structured as a public-private partnership, they are working to innovate and accelerate AM and 3DP to increase America's global manufacturing competitiveness. Established in 2012 and based in Youngstown, Ohio, America Makes is managed and operated by the National Center for Defense Manufacturing and Machining (NCDMM).
About the APN Partner: Siemens PLM Software's Teamcenter is a modern product lifecycle management (PLM) system that helps companies develop successful products by connecting people with a digital thread for innovation. Teamcenter on the cloud simplifies PLM deployment to save companies time and money with best-in-class technology that scales based on business requirements. With cloud deployment, Teamcenter customers eliminate upfront infrastructure costs, reduce IT resource requirements, and improve enterprise access to PLM data and processes. Siemens PLM Software is an APN Advanced Technology Partner.
The Story: America Makes was challenged to meet the strict security standards for the United States Department of Defense (DoD). They decided on a PLM cloud solution because it provided the power of PLM, matched with the security they needed and the ability to scale. America Makes found that elastic clouds work well for their business needs, and AWS provides the right set of tools to optimize the power of Teamcenter. America Makes deployed Teamcenter software on the AWS Cloud to track and manage their own funded efforts, as well as government- and industry-led efforts.
The Result: America Makes brings together the U.S. additive manufacturing industry, including technology development and workforce development, with an easy-to-use and secure online digital storefront for members to identify, access, and consume information. The digital storefront connects 225 member organizations with each other and more than $115 million of research and resources to drive the adoption of additive manufacturing in the U.S.
With Teamcenter software, data is released at a much faster rate and IT overhead has been reduced. Functionally, AWS GovCloud (US) provided an out-of-the-box solution that satisfied the government's requirements related to security and scalability. Placing their PLM solution in the cloud allowed America Makes to preserve both time and money.
In America Makes' Own Words:
"We were in search of a complete cloud deployment strategy. The Siemens team helped us deliver a solution using Teamcenter and Amazon Web Services that allows the membership to seamlessly connect to intellectual property and roadmap requirements." — Joe Veranese, Business Systems Manager at America Makes
---
Team Up with an AWS Competency Partner
If you want to be successful in today's complex IT environment, and remain that way tomorrow and into the future, teaming up with an AWS Competency Partner is The Next Smart.
The AWS Competency Program verifies, validates, and vets top APN Partners that have demonstrated customer success and deep specialization in specific solution areas or segments.