Using the Partner Scorecard to Stay Compliant with APN Tier Requirements
By Ryan Cauthron, APN Program Manager at AWS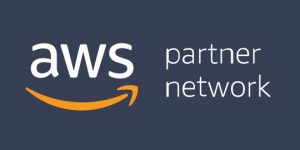 In this new series, we are highlighting a number of best practices designed to help AWS Partner Network (APN) Partners maintain tier compliance for years to come. We're calling this series "Achieve the Green" because our goal is to help you get green check marks throughout your Partner Scorecard Review.
We focus here on the Partner Scorecard view that is accessible in APN Partner Central. This is an integral tool for tracking and managing your relationship with Amazon Web Services (AWS). Your organization's Alliance Lead can use APN Partner Central to track APN tier status and view eligibility requirements for upgrading to the next level.
By staying compliant with APN tier requirements, you maintain the recognition you have earned as an APN Partner, retain access to valuable benefits, and gain eligibility to apply to APN Programs like AWS Competency, AWS Managed Service Provider (MSP), and AWS Service Delivery. Each of these designations help AWS customers identify and choose top APN Partners from the tens of thousands in the AWS Partner Network.
Accessing Your Partner Scorecard
The Partner Scorecard is visible to your organization's Alliance Lead upon logging in to APN Partner Central. This tool helps you identify the elements of your account that are in compliance with APN tier requirements, as indicated by a green check mark. Areas that need attention are identified with a red "X".
We encourage you to work with your APN representative to "Achieve the Green" and attain APN tier compliance.
Figure 1 – The Partner Scorecard is an integral tool for APN Partners to track and manage their relationship with AWS.
Moving to the Next APN Tier Level
To see what it takes for your organization to upgrade to the next APN tier, select the "Viewing Requirements" drop-down menu, as seen in Figure 1, and choose a different tier at a higher level than your own.
Progressing through the APN tiers opens up a number of benefits that can help you differentiate your business and grow your customer base on AWS. Whether you are just beginning to build solutions on AWS or expanding your offerings, the AWS Partner Network has programs and support to help you in your journey.
Other Best Practices in the "Achieve the Green" Series
Blog posts in our "Achieve the Green" series:
Learn More About APN Partner Central
APN Partner Central is full of resources to help you build a specialized practice on AWS. We created a short video to introduce you to some of the portal's key features, including information on how to:
Access tools and resources available to you as an APN Partner
Upgrade to the next APN tier
Leverage other tools related to reporting customer wins and entering new references
Watch the APN Partner Central Walk Through Video >> (login required)