The Value of Customer References for Maintaining APN Tier Compliance
By Ryan Cauthron, APN Program Manager at AWS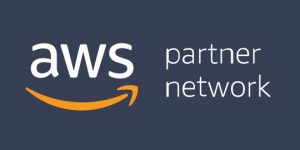 Public references are commonly noted as one of the top AWS Partner Network (APN) elements that AWS customers look to when selecting an APN Partner.
The next topic in our "Achieve the Green" series highlights the importance of Customer References in maintaining your organization's APN tier status.
We're calling this series "Achieve the Green" because our goal is to help you get green check marks throughout your Partner Scorecard Review. In this series, we are highlighting best practices designed to help APN Partners maintain tier compliance for years to come.
By staying compliant with APN tier requirements, you maintain the recognition you have earned as an APN Partner, retain access to valuable benefits, and gain eligibility to apply to APN Programs like AWS Competency, AWS Managed Service Provider (MSP), and AWS Service Delivery. Each of these designations help AWS customers identify and choose top APN Partners from the tens of thousands in the AWS Partner Network.
Why Customer References Matter
When AWS customers are looking for APN Partners to work with, they can view validated public references within your AWS Partner Solutions Finder listing under the "Case Studies" tab. Customers use these public references to review an organization's previous success delivering AWS workloads.
Customer references not only enhance your Partner Solutions Finder listing—increasing your chances of catching a customer's interest—they also help maintain your APN tier designation. Additionally, customer references can prepare your organization to apply for APN Programs such as the AWS Competency Program.
If you are not already in the practice of refreshing customer references at least once per year, now is the time to begin. Your Alliance Lead can track the number of customer references for your organization via the Partner Scorecard view that is accessible in APN Partner Central.
Entering a New Customer Reference
New customer references can be entered by your Alliance Lead contact by logging in to APN Partner Central (login required). Then, scroll down to the References section of the "View My APN Account" link and select "New." Review the How to Update Customer References video overview for additional information on how to submit new references.
You may also want to download our new how-to guide for Building Case Studies and Customer References.
Other Best Practices in the "Achieve the Green" Series
Blog posts in our "Achieve the Green" series:
Learn More About APN Partner Central
APN Partner Central is full of resources to help you build a specialized practice on AWS. We have created a short video to introduce you to some of the portal's key features, including information on how to:
Access tools and resources available to you as an APN Partner
Upgrade to the next APN tier
Leverage other tools related to reporting customer wins and entering new references
Watch the APN Partner Central Walkthrough >> (login required)
Join the AWS Partner Network (APN)
The APN is the global partner program for AWS and is focused on helping APN Partners build successful AWS-based businesses and solutions. As an APN Partner, you will receive business, technical, sales, and marketing resources to help you grow your business and better support your customers.