AWS EUC @re:Invent: Day 4
Today is the last day of AWS re:Invent 2022. You're probably tired but we hope you're having as much fun as we are!
Meet the AWS End User Computing representatives at kiosk 41 in the AWS Village between 10am and 4pm. Learn how you can benefit from the Amazon WorkSpaces Family of services, Amazon AppStream 2.0, and the all the great reasons why AWS can add value to your business with End User Computing services.
Here are the EUC sessions scheduled for today. The session code with "R1" means that it is a repeat session.
Do not worry if you cannot reserve your seat in a session you want to attend. Just add it to your favorites. That way you will join the waitlist and can just show up at the session to claim an open seat.
Highlights
Here's a recap of the last day of re:Invent.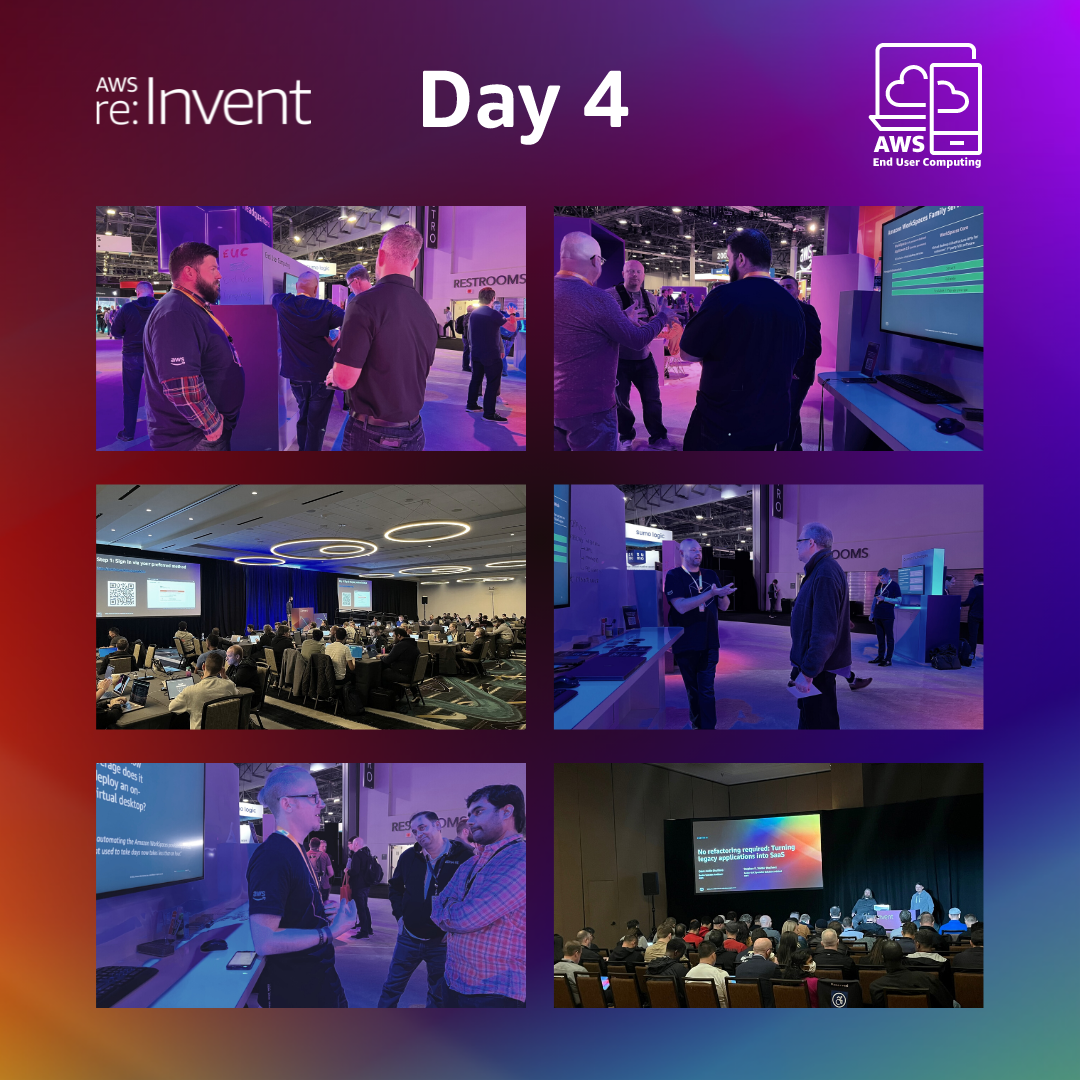 If you're just now joining this blog series, it's not too late to view the highlights for AWS EUC @re:Invent day 1, day 2, and day 3.
For a complete overview of all the AWS End User Computing activities at re:Invent 2022, click here.
| | |
| --- | --- |
| | Aqsa Mughees is a Product Marketing Manager, End User Computing at AWS. She is passionate to learn new things and help create a difference through marketing and technology. She loves to play Tekken, watch thriller movies, enjoy good food, and go on vacations. |