AWS launches first AWS Innovation Studio to collaborate on global solutions with mission-driven organizations at HQ2 in Arlington, VA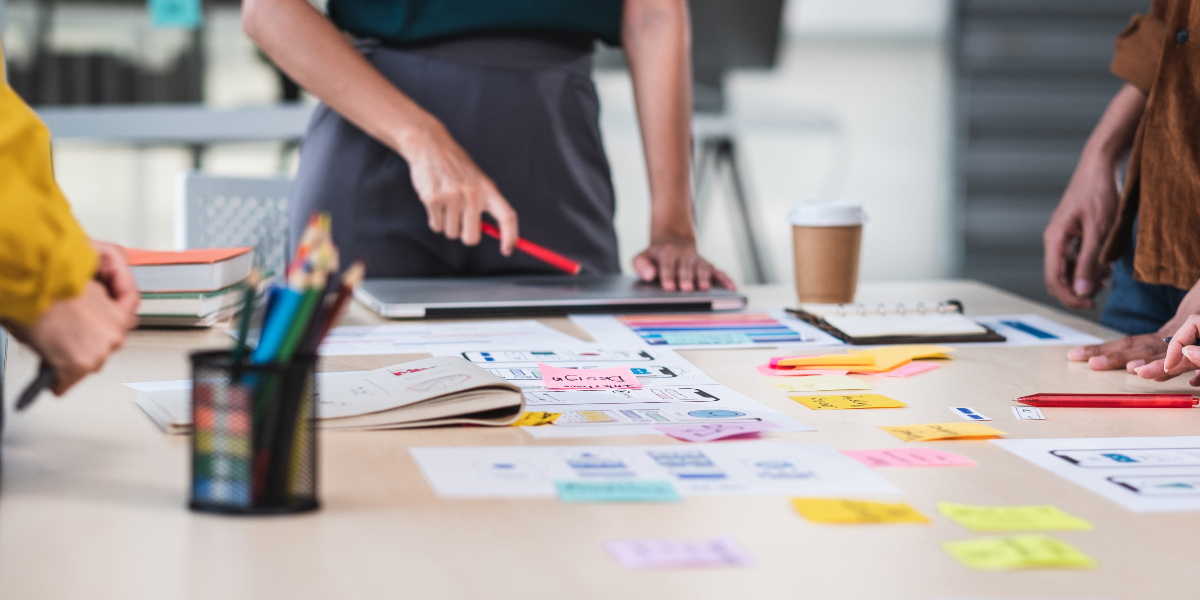 Today, I was thrilled to announce the first AWS Innovation Studio at the AWS Summit – Washington, DC. Soon to be located at Amazon's Arlington, Virginia Headquarters (HQ2), the AWS Innovation Studio will serve as a center for scaling the impact our customers can have on improving the communities in which we live, work, and learn. Together, public sector organizations, policy makers, citizens, industry leaders, and academia will collaborate with Amazon experts at the AWS Innovation Studio to find new ways to address some of the world's most pressing societal issues such as housing insecurity, climate change, sustainability, and education inequality. Organizations will work with the AWS Innovation Studio to imagine, build, and share forward-thinking solutions with national and global impact, leveraging Amazon's wide range of technologies, including artificial intelligence (AI), data science, and machine learning (ML). Amazon experts will begin collaborating with organizations starting this year, both virtually and at our Arlington HQ2 offices.
The worldwide public sector team at AWS is united around a common goal: relentlessly working with government, education, healthcare, and nonprofit organizations to help them achieve their mission outcomes. The AWS Innovation Studio is part of our commitment to make sure public sector organizations have access to the best-in-class technology and innovation used by our private sector customers. I was excited to make this announcement today and look forward to working with mission-driven leaders to bring programs to life that improve how we develop solutions to help communities across the globe.
Collaborating to drive impact with speed and scale
Across the public sector, organizations with related missions are looking for solutions to similar problems. A single organization can struggle to develop a solution because they lack technical expertise, have limited resources, and often don't own the problem end to end. Alternatively, some individual organizations tackle similar issues in different ways, without sharing learnings or building on what others have done, causing duplicative efforts, siloed information, and slowing down sector-wide transformation.
For the past few years, AWS has been helping individual organizations—from state and local government to higher education and nonprofit healthcare—innovate using the same process Amazon uses internally to develop its own products. This process, which Amazon calls Working Backwards, is Amazon's peculiar way to systematically vet new ideas and create new products. Working Backwards keeps customer needs front-and-center and focuses on individuals' real-world issues and pain points—not on the technology itself.
The AWS Innovation Studio will use the same Working Backwards process for even greater reach and societal benefit by collaborating with organizations who want to change the world with us and jointly develop solutions that will have a national and global reach and societal benefit. To help accelerate an entire industry or far-reaching mission to impact lives, the AWS Innovation Studio will source collaborations with organizations in two ways. First, it will help organizations identify their core challenge to simplify their processes to create solutions that can be scaled globally at an accelerated pace. In other scenarios, AWS will identify repeating problems across an industry, develop solutions to alleviate the issue with one customer, and then share or open source the results so multiple organizations can benefit from the solution.
Starting with climate resilience and social justice
To demonstrate how collaboration will create more than the sum of our parts, the AWS Innovation Studio and the Resilient Cities Network (R-Cities) will work together to help communities around the world put in place systems that can survive, adapt, and thrive ahead of disruption, especially given the ongoing and increasing impacts of climate change. AWS experts will collaborate with R-Cities to understand the needs of city residents around the world, convening stakeholders, rapidly prototyping, and iterating to help speed the development of solutions.
"Cities are facing real threats from the acute shocks and long-term stresses brought on by our planet's changing climate. City leaders know technology can help, with additional resources and expertise they can deploy innovative solutions to tackle their most pressing challenges," said Lauren Sorkin, executive director of R-Cities. "Collaborating with the AWS Innovation Studio is an opportunity for our global, city-led network to co-develop resilience solutions and share them so an exponential number of communities benefit."
The AWS Innovation Studio will also work with the Massive Data Institute at Georgetown University's McCourt School of Public Policy and the Institute for Technology Law and Policy at Georgetown's Law Center on a Civil Justice Data Commons (CJDC) to help researchers analyze and access data to promote fair and equitable court systems. The CJDC will be powered by the AWS Cloud to help researchers more efficiently access standardized civil justice micro-data from courts. Currently, researchers undergo an extensive process to access individual court data; however, the CJDC will serve as a clearinghouse for data and analysis across numerous courts in the US. This will allow researchers to unlock insights to better understand the civil justice system. It will also produce actionable intelligence for judges who want to understand trends and patterns in court operations.
"The CJDC will be a critical tool in providing transparency and trust in our civil justice systems where data will help uncover patterns that can help decrease inequities, provide a foundation to implement new policies, and improve courts overall," said Amy O'Hara, research professor at the Massive Data Institute at Georgetown's McCourt School of Public Policy. "We are looking forward to collaborating with researchers to help them access accurate and secure data that can help make this possible."
Tanina Rostain, a professor at Georgetown's Law Center, added, "Currently, we know very little about whether courts—central institutions in our democracy—treat people fairly and produce just outcomes. By facilitating access to court data, the Civil Justice Data Commons will play an important role in answering these questions."
If your organization is facing a societal challenge that could benefit from Amazon's innovation process, please contact our team here.
Learn more about AWS' commitment to the public sector here. Read more information about the Georgetown CJDC here.
Subscribe to the AWS Public Sector Blog newsletter to get the latest in AWS tools, solutions, and innovations from the public sector delivered to your inbox, or contact us.
The AWS Public Sector Blog needs your help. Please take a few minutes to share insights regarding your experience with the AWS Public Sector Blog in this survey, and we'll use feedback from the survey to create more content aligned with the preferences of our readers.