Forrester Insights: The Competitive Advantage of Data and Analytics for Small and Medium Businesses
Small and medium businesses (SMBs) are the global economic bedrock because their health is essential to the growth of the wider economy. However, their size often makes them vulnerable to uncertainties and fluctuations in the market.
But that size also makes them agile, and SMBs can see significant gains by employing a smart, comprehensive data analytics program.
In The Competitive Advantage of Data and Analytics for SMBs, a report commissioned by Amazon Web Services, Forrester details the opportunities and benefits which become available to SMBs that embrace an optimized data analytics strategy. It also examines the challenges that smaller businesses face in their pursuit of better data usage and offers insight into how firms can overcome those obstacles. For instance, if you're collecting data from online sales, business trends, and customer support but not able to connect them to gain insights, this report is for you.
This report will help SMBs such as yours understand the data landscape and how to navigate efforts to modernize and hone technical competencies.
Quantifiable benefits
According to Forrester's research, almost all SMBs place a priority on getting better insights from their data. The business goals of small SMBs and midsize SMBs differ, however small SMBs are committed to improving customer experiences, while midsize SMBs can widen their focus to include improving company operations and resilience.
These differing perspectives can influence SMBs' approaches to data care, management, and optimization. Regardless of their size, they can benefit from a strong data analytics implementation.
Forrester's analysis found that customers, employees, business leaders, and other stakeholders are generally driving the push for greater data capabilities. This suggests that SMBs often do not have a robust data analytics plan as part of their internal vision or business strategy—instead, they're responding to external signals or disconnected data. For instance, we know resource-constrained businesses such as yours might only be storing data on a single teammate's computer rather than granting access to others who might find it helpful.
But the fact that investments in data may require change management shouldn't deter SMB leaders from taking their first steps. The results of those efforts speak volumes.
Forrester's research discovered that business investments in data earned a three- to five-fold return within the first year. Investments in business intelligence via analytics saw a two- to six-fold return in a similar time frame. Advanced insights-driven businesses were also more likely to realize double-digit annual growth and were better able to mitigate compliance risks than businesses with less-advanced insights capabilities.
These kinds of quantifiable benefits should reassure SMBs that establishing a comprehensive data strategy is a worthwhile endeavor. Data insights can help businesses improve their product offerings, retain customers, and fortify their security.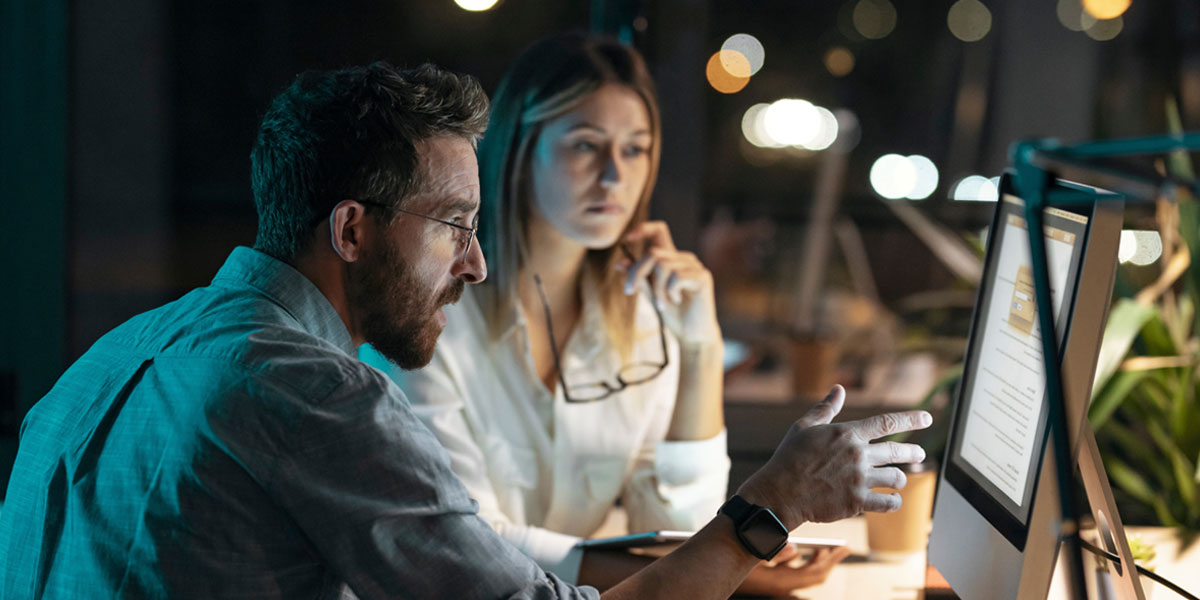 Manageable implementation
Despite the differences in approach mentioned earlier, Forrester's report notes that SMBs of all sizes generally encounter similar challenges in trying to improve their analytics posture. Business leaders expressed concern about outdated or insufficient tools, as well as a lack of technical skills. These issues can impede SMBs' progress toward incorporating insights into their businesses more fully. In other words, if you're using software that predates your youngest employee or are at risk of losing institutional knowledge because someone retires, digitization is important.
Though the early stages of the data optimization process can seem daunting, the report identifies several techniques SMBs can use to help ensure things go as smoothly—and cost effectively—as possible.
Given the current reality of a tight labor market, smaller businesses should focus on upskilling the talent they already have instead of trying to hire new staff. In addition, SMBs should not be afraid to seek third-party IT support through cloud service providers and certified implementation partners when necessary. A combination of internal talent development and targeted IT support can help pave an efficient, economical path toward expanded data analytics capacity.
In addition, cloud services now offer exceptional computing and storage capabilities to firms of any size. Through cloud service providers such as AWS, SMBs can access technologies that were previously only available to enterprises with significant resources. AI, data storage, and maintenance tools, can all help SMBs make the best use of their data. SMBs can scale their services usage as needed—a flexible and affordable solution for data analytics implementation.
Insights await
To learn more about how SMBs can realize their full potential by embracing data insights, check out Forrester's The Competitive Advantage of Data and Analytics for SMBs report now.