FIRST® connects K12 students to cloud services for robotics competitions through AWS Educate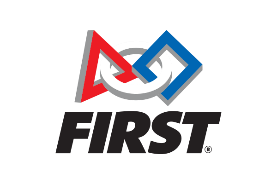 Amazon Web Services (AWS) and FIRST®, a global robotics community, launched an initiative to provide students with cloud-related learning content and resources on subjects from storage to machine learning. The AWS Educate program, featuring computer science and cloud content, is now available to all volunteer mentors and students ages 14 and up participating in FIRST Robotics Competition and FIRST Tech Challenge.
FIRST is a K12 nonprofit designed to inspire young people's interest and participation in science and technology and to motivate them to pursue education and career opportunities in STEM fields. With more than 570,000 students and 300,000 volunteers in more than 100 countries, FIRST works as a global community to engage students with technical challenges and robotics competitions.
AWS Educate is Amazon's global initiative to provide educators and students resources for building skills in cloud technology at no-cost. With a focus on real-world, applied learning experiences, AWS Educate offers students and educators access to self-paced content that introduces cloud computing and lets them build on real-world technologies such as artificial intelligence, gaming, Internet of Things (IoT), and more.
Upon registering for AWS Educate, FIRST Tech Challenge and FIRST Robotics Competition teams will receive access to a FIRST Classroom — a virtual teaching environment powered by AWS Educate, where students can get started with AWS Promotional Credits in the AWS Console. Teams can also tap into hundreds of hours of interactive cloud learning content with AWS Educate, including Cloud Career Pathways, specialty badges, and micro-credentials.
"Cloud computing and machine learning are here to stay, and FIRST Teams are eager to adopt this technology in the competition environment to elevate their game play," said Chris Rake, VP of Programs at FIRST. "This launch will greatly increase both student and mentor access to tools of tomorrow such as artificial neural networks and deep learning."
FIRST anticipates that teams will leverage cloud technology for infrastructure, operations, and both robot application development and performance. Teams can also migrate a Git repository using AWS CodeCommit or upload and analyze scouting data using Amazon DynamoDB.
FIRST Teams can visit the FIRST Robotics Competition Kit of Parts page or FIRST Tech Challenge Kit of Parts page to access these benefits. Learn from other students, educators, and academic leaders about how they use AWS Educate to improve and transform learner outcomes.
Learn more about AWS Educate and AWS Educate Classrooms.