MLB Statcast – Featuring David Ortiz, Joe Torre, and Dave O'Brien
One of my colleagues has been rooting for the Red Sox since she was in her teens. She recently had the opportunity to work with Red Sox legend and Hank Aaron award winner David Ortiz (aka "Big Papi"), Hall of Famer Joe Torre, and announcer Dave O'Brien (ESPN and NESN) to produce a fun video to commemorate Big Papi's retirement from Major League Baseball. As you can see, he takes the idea of the quantified self very seriously, and is now measuring just about every aspect of his post-baseball life using AWS-powered Statcast in order to keep his competitive edge: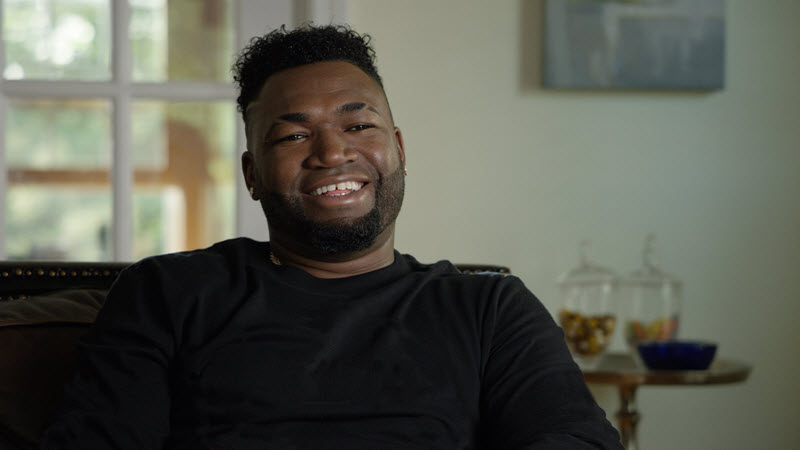 MLB Statcast uses high-resolution cameras and radar equipment to track the position of the ball (20,000 metrics per second) and the players (30 metrics per second) on the field, generating 7 terabytes of data per game, all stored in and processed by the AWS Cloud. The application uses multiple AWS services including Amazon CloudFront, Amazon DynamoDB, Amazon Elastic Compute Cloud (Amazon EC2), Amazon ElastiCache, Amazon Simple Storage Service (Amazon S3), AWS Direct Connect, and AWS Lambda; here's a big-picture look at the architecture: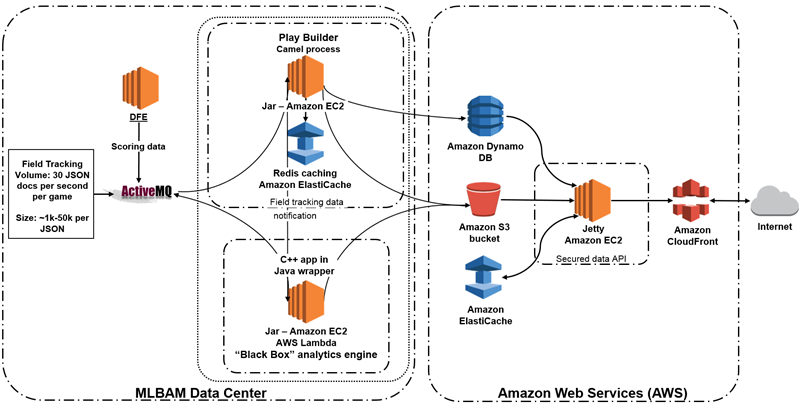 To learn more, read our case study: Major League Baseball Fields Big Data, and Excitement, with AWS.
If you are coming to AWS re:Invent, get your shoulders in to shape and come visit our Statcast-equipped batting cage! You will be able to measure your metrics and see how you'd do in the big leagues.
— Jeff;