Announcing the AWS Partner Network's Regional 2021 Partners of the Year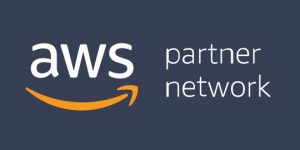 Each year, we honor members of the AWS Partner Network (APN) who are leaders in the channel and play key roles in helping customers drive innovation and build solutions on Amazon Web Services (AWS).
AWS Partners are dedicated to helping customers build, market, and sell their offerings so they can grow successful cloud businesses.
AWS Partner Awards recognize a wide range of born-in-the-cloud and traditional consulting and ISV partners whose business models have embraced specialization and collaboration.
Please join us in congratulating these leading AWS Partners for their success. We'll continue to add regional winners throughout the year, so keep checking back!
ANZ WINNERS
AWS Consulting Partner of the Year – Australia
Itoc helps organizations de-risk and accelerate their journey on the AWS Cloud. Delivering industry thought leadership combined with leading, end-to-end cloud and data services, from architecture to full management, Itoc underpins the evolution of customers' businesses to overcome challenges and create opportunities. Itoc achieved the AWS SaaS Competency and partnered with Comestri to build a globally scalable SaaS solution for large retailer ecommerce transactions that scaled to meet unprecedented growth in customer demand as a result of the pandemic and the global move to online shopping.
AWS Consulting Partner of the Year – New Zealand
Consegna is a growing team of experienced, certified AWS professionals that builds partnerships to deliver customers' business goals on the cloud. Consegna achieved AWS Premier Consulting Partner status and helped Wellington City Council migrate to AWS, improve agility, and build a self-service contact center on Amazon Connect. This solution enabled them to support remote working for their staff during Covid-19 restrictions whilst handling an increase in requests from residents.
AWS ISV Partner of the Year – Australia
Urban.io provides a turnkey IoT solution that remotely connects organizations with the assets, systems, spaces, and people they are responsible for. Urban.io solutions are available on AWS Marketplace. Urban.io helped George Weston Foods build a ruggedized wearable Contact Tracing Clip that detects and records the interactions between staff and zones in their facilities. This helps the customer make faster, more informed decisions on close contacts who would need to isolate should Covid-19 come to site, resulting in a more efficient and safer work environment for their staff.
AWS ISV Partner of the Year – New Zealand
Raygun is a cloud-based platform that provides error, crash, and performance monitoring for web and mobile applications and increases visibility on issues that users encounter, with code-level detail into root causes. Raygun's real-time user monitoring and application crash detection is being used globally by thousands of organizations. They delivered the user experience monitoring of the last series of HBO's "Game of Thrones" managing 87 million concurrent viewers.
AWS Systems Integrator Partner of the Year
Deloitte, an AWS Premier Consulting Partner, has invested heavily in building AWS expertise firm-wide. This year, Deloitte made the biggest impact with its ability to disrupt industries, provide leadership, risk management, and multi-disciplinary technical delivery capabilities for cloud transformations and drive innovation on AWS. Deloitte delivered outstanding customer outcomes, including the AWS and Deloitte collaboration at University of Newcastle, the first Australian university to be migrated "all in" on AWS. Deloitte also helped Jemena transform into a data-driven, customer-centric organization, gaining new insights into energy consumption patterns that enable better customer communication and make its power grid more resilient.
AWS ISV Partner of the Year
Splunk's "data-to-everything" platform on AWS enables users to investigate, monitor, analyze, and act on data regardless of format or source. Splunk drove transformational business outcomes in some of Australia and New Zealand's largest enterprises.
AWS Public Sector Partner of the Year
Datacom helps customers modernize their business by lowering the cost to operate, removing unnecessary licensing and support overhead, mitigating risk of unsupported applications, creating business insights with faster and more accurate reporting, and building totally new business models. Datacom helped the Victorian Land Registry deliver a 65% reduction in cost to operate creating a self-funding project, by migrating them to AWS.
AWS Application Transformation and Migration Partner of the Year
TCS helps enterprises migrate seamlessly to AWS with proven, scalable, secure, reliable, and cost-effective solutions with automated quick-start deployment templates to accelerate migration. TCS is a Strategic Partner for CBA on its journey to building global digital experiences and technology. TCS has set up cloud migration factories to help CBA modernize its systems and migrate 95% of workloads to public cloud over the next few years. As part of the Technology Simplification Program, TCS has migrated over 2,300 on-premises virtual machines to VMware Cloud on AWS. This has led to significant improvement in resiliency, risk posture, and reduced time to market.
AWS Data, Analytics, and Machine Learning Partner of the Year
Intellify is a data, analytics, and machine learning consultancy specializing in creating value from enterprise data by bringing together domain knowledge, data science, and data engineering to deliver measurable outcomes in weeks. Intellify helped WillyWeather, a weather prediction provider, build their first ML "nowcasting" alert system—a short-term (0-6 hours) location-specific weather forecasting system that scales to run AI models for five million monthly users and optimizes costs with serverless on-demand infrastructure.
AWS Customer Experience Partner of the Year
DXC's comprehensive suite of end-to-end contact center outsourcing solutions brings together advisory expertise, global operational delivery capabilities, and technology delivered in a true cloud as-a-service model. DXC leveraged the power of Amazon Connect to improve productivity, automation, and lower the cost of operations for BOC Gas. This resulted in improved customer experience by automating calls with voice automation, and implementing a self-service tool with a voice-powered chatbot for placing orders.
Joint Winners: Coviu and AC3
AWS Social Impact Partner of the Year
Coviu provides simple and secure video telehealth software for health care practitioners and is the provider for Healthdirect, the Australian Department of Health's information and advice service. Coviu's goal is to increase access to healthcare for all, regardless of location. AC3 is a leading cloud services provider and a trusted partner to 1,000+ organizations. Their expertise includes end-to-end AWS delivery and support, digital, ecommerce, data analytics, and DevOps and Agile enablement.
AC3 and Coviu collaborated to re-architect the Healthdirect platform to scale up telehealth consultations through the pandemic from 400 to a peak of 25,000 consultations per day. This enabled 60,000 health practitioners to continue to work through the pandemic, delivering essential healthcare services via 3.75 million telehealth consultations to an estimated 938,000 Australians under strict privacy and security requirements.
AWS Rising Star Partner of the Year
Fitzroy IT is committed to partnering with customers on their cloud journey, helping startups, media, creative, and social enterprises build a best practice foundation for their digital transformation. Fitzroy IT helped Endframe, a full-service video production company, build a cloud-based broadcasting studio solution for virtual and hybrid events that is scalable and cost-effective. This enabled Endframe to navigate pandemic restrictions to offer a global solution for their customers.
INDIA WINNERS
AWS Specialty Partner of the Year for SAP on AWS
PwC's purpose is to build trust in society and solve important problems. They believe the driving force powering digital transformation across organizations is cloud. PwC helps clients harness cloud more efficiently and effectively in all its forms—on-demand software applications, data and infrastructure services, smart development environments, and new innovations. Clients can accelerate their business outcomes with PwC's suite of cloud-powered solutions, reduce complexities, and unleash the full potential of cloud through better adoption, cloud-first strategy, and cost optimization.
AWS Specialty Partner of the Year for Data, Analytics, and Machine Learning
Lumiq (Crisp Analytics) provides unique cloud-based AI/ML solutions. They offer integrated solutions across data engineering and data science domains, and help businesses leverage their data and drive insights into action quickly by adopting a step-by-step iterative approach of AI/ML integration with data modeling. Lumiq's six-stage self-learning solutions cycle and holistic problem-solving approach answer all your business needs and enable you to drive desirable outcomes.
AWS Migration Success Partner of the Year
Wipro is an AWS Premier Consulting Partner that helps enterprises navigate their transformation journey across the entire cloud lifecycle. Whether it be strategy, migration, innovation, or operations, Wipro enables customers to make the most of AWS's industry-leading technology platforms and services. Wipro's proven track record of successful migrations, deep AWS expertise, and outstanding execution helps accelerate customers' AWS journey. Wipro's unique business-first strategy, supported by strong industry solutions in collaboration with AWS, uniquely positions them to support today's modern enterprises, enhance the customer experience, drive business acceleration, and increase connected insights.
AWS Business Solutions Partner of the Year
WorkApps is India's leading video banking platform, which can be deployed by BFSI customers in their own AWS account and used for moving any physical world processes to video. They support, for example, video KYC (Know Your Customer), credit verification, loan advisory, policy servicing, policy surrender, and customer support. The WorkApps platform is used by more than 10 banks, 16 NBFCs, and 5 insurance companies.
AWS Rising Star Partner of the Year
Locuz is a digital transformation partner offering cloud migration, data Analytics, AI/ML, DevOps, and cyber security solutions to customers. They are headquartered in Hyderabad and have delivery centers across major cities in India and the U.S. Serving more than 200 customers on AWS, Locuz provides complete cloud lifecycle management including consulting, migration, managed services, and ongoing optimization.
AWS ISV Partner of the Year
Darwinbox is a leading provider of cloud-based Human Resources Management Software (HRMS). With a new-age enterprise-focused HR technology suite, Darwinbox engages and empowers employees across the entire lifecycle (hire-to-retire) with a smarter, simpler, and mobile-first HR tech experience powered by AI and machine learning.
AWS Consulting Partner of the Year
Rapyder is an agile, precise, and innovative company offering end-to-end cloud solutions across industry verticals. With cloud at the core of their service portfolio, Rapyder works with a clear vision to help organizations achieve their business goals, leveraging technologies best suited for them. Rapyder has extensive experience applying cloud services to enable operational efficiencies across areas such as cloud migration, DevOps automation, app modernization, cost optimization, and next-gen managed services.
AWS Public Sector Partner of the Year
Redington is an AWS Distribution Partner and has been instrumental in driving coverage and scale for the AWS business, built programs, sales plays, and GTM initiatives. They have excelled in nurturing and growing a robust ecosystem of public sector partners and customers across India and SAARC.
ASEAN WINNERS
AWS ISV Partner of the Year
Horangi is a leading cybersecurity company headquartered in Singapore. Their Warden cloud security platform protects organizations in the public cloud and is complemented by an elite team of cybersecurity experts providing CREST-accredited offensive and strategic cybersecurity services to customers across the world.
AWS ISV Partner of the Year
Trend Micro, a global cybersecurity leader, helps make the world safe for exchanging digital information. Fueled by decades of security expertise, global threat research, and continuous innovation, Trend Micro's cybersecurity platform protects hundreds of thousands of organizations and millions of individuals across clouds, networks, devices, and endpoints. The platform delivers a powerful range of advanced threat defense techniques, and central visibility for better, faster detection and response.
AWS SI Partner of the Year
Deloitte is an AWS Premier Consulting Partner with deep expertise, technical proficiency, and customer successes across ASEAN. In addition to designing and orchestrating innovative solutions that leverage AWS services, Deloitte engages clients in confronting compliance, governance, data analytics, cyber risk, and regulatory issues with a holistic approach to business transformation. The Deloitte and AWS relationship offers custom industry solutions for clients to differentiate themselves from competitors, redefine industry realities, and achieve their strategic priorities.
National Telecom
AWS New Market Public Sector Partner of the Year
National Telecom is the state-owned company that runs Thailand's international telecommunications infrastructure, including international gateways, satellite, and submarine cable network connections. They also provide data communications and applications services, such as leased line, fiber-to-the-premises, gigabit Ethernet, xDSL, live TV broadcast, e-commerce, e-auction, and e-security. In 2021, CAT Telecom became National Telecom Public Company after a merger with TOT Public Company.
SINGAPORE PARTNERS
AWS Public Sector Partner of the Year
NCS is a leading technology services firm operating across Asia Pacific. They provide services and solutions in consulting, digital, technology, cybersecurity, and more. NCS believes in the power of technology to make extraordinary things happen and to create lasting impact and value for people, communities, and partners. Their diverse 10,000-strong workforce has delivered a wealth of large-scale, mission-critical, and multi-platform projects for governments and enterprises in Singapore and the APAC region.
AWS Consulting Partner of the Year
Cloud Comrade is a Singapore-based cloud computing consultancy with a regional footprint in Indonesia and Malaysia. They offer a comprehensive range of services from strategy and design to deployment, migration, and management of customers' IT infrastructure. Cloud Comrade partners with the best solution providers in the field of cloud computing. In 2019, ST Telemedia (sttelemedia.com), an active strategic investor specializing in communications and media, data centers, and infrastructure technology businesses, acquired a majority stake in the company.
INDONESIA PARTNERS
AWS Consulting Partner of the Year
PT Innovation Cloud Services (ICS Compute) is the first AWS Advanced Consulting Partner in Indonesia. ICS Compute helps global enterprises and midsize organizations increase efficiency and flexibility of their mission-critical cloud infrastructure. They have also helped major media clients such as PT. Tempo Inti Media Tbk (TIM) transition seamlessly from print to digital as part of their digital transformation journey.
MALAYSIA PARTNERS
AWS Consulting Partner of the Year
G-AsiaPacific is a wholly-owned subsidiary of Bursa Malaysia Ace Market-listed company K-One Technology Berhad. G-AsiaPacific has been consistently contributing and growing the development of AWS Cloud solutions for enterprises, corporates, small and medium enterprises, mid-market companies, and multinational companies in Malaysia and across ASEAN.
PHILIPPINES PARTNERS
AWS Consulting Partner of the Year
eCloudvalley is a born-in-the-cloud partner focused entirely on AWS services. They have achieved several AWS Competencies, including DevOps and Migration, and have attained 20+ AWS certifications and 50+ AWS customer launches with significant growth in ASEAN.
THAILAND PARTNERS
AWS Consulting Partner of the Year
DailiTech focuses on delivering the highest quality of professional services with the mindset to help customers get the best experience on AWS.
VIETNAM PARTNERS
AWS Consulting Partner of the Year
TechX Corporation is a startup founded in 2019 by a team of established technology experts, with the mission of supporting Vietnamese companies in their digital transformation journey. TechX's team of cloud experts possesses a comprehensive insight of Vietnam's market, especially in major industries such as banking and finance, technology, and ecommerce.
ASIA EMERGING MARKETS PARTNERS
AWS Consulting Partner of the Year
NorthBay is a growing, 100% cloud-focused AWS Premier Consulting Partner that enables customers to accelerate the reinvention of their applications and data for a cloud-native world. They provide expertise in advanced analytics, application development, modernization, database and application migrations, and DevOps professional services. NorthBay partners with its customers, becoming an extension of their teams to transform and manage data and application solutions that deliver innovation faster.
CANADA PARTNERS
AWS Rising Star Partner of the Year
Quantiphi is an applied AI and big data software and services company driven by the desire to solve transformational problems at the heart of the business. Their unique approach combines deep industry experience, disciplined cloud and data-engineering practices, and cutting-edge machine learning research to achieve quantifiable business impact.
AWS Consulting Partner of the Year
OpsGuru provides consulting and engineering services across on-premises and the cloud. They specialize in designing and deploying solutions using Kubernetes, data processing, and cloud-native open source technologies.
AWS ISV Partner of the Year
CrowdStrike is a cloud-delivered next-generation endpoint protection platform with unified next-generation antivirus, endpoint detection and response (EDR), IT hygiene, and 24/7 managed services—all delivered via a single lightweight agent.
AWS Migration Partner of the Year
With 14 AWS Competencies and 1,600+ certifications, Onica is the dedicated AWS business at Rackspace. As a top strategic partner in Canada, Onica committed to jointly working with the AWS Migration Acceleration Program (MAP) team.
AWS Social Impact Partner of the Year
SmartSimple Software is a global leader in cloud-based grantmaking, corporate responsibility, and scholarship solutions that are trusted by 400+ clients and 1.1 million users annually across 192 countries. Platform3 supports some of the world's most prominent foundations, Fortune 500 companies, higher ed and research institutions, and government agencies at all three levels.
AWS Public Sector Partner of the Year
Accenture is a leading, global professional services company that provides an end-to-end solution to migrate to and manage operations on AWS. In 2020, Accenture partnered closely with AWS to drive build innovative digital solutions supporting governments, and education institutions in Canada.
MEXICO PARTNERS
AWS Rising Star Partner of the Year
Expertos en manejo de datos – Creamos soluciones avanzadas para impulsar nuevas oportunidades de negocio. Hemos desarrollado diferentes soluciones que generan valor agregado a tu negocio, esto te ayudará a tomar decisiones de una manera rápida y eficiente – Manejo de información (Big Data); Migración a la Nube; Administración y Soporte de Infraestructura en la Nube; Infraestructura en la Nube (IaaS); Transformación Digital.
AWS Consulting Partner of the Year
AWS Public Sector Partner of the Year
Integramos servicios en la Nube y sistemas legados en los Centros de Datos más grandes de México, incrementando la seguridad y reduciendo la latencia de los sistemas. Nuestro portafolio de servicios ofrece soluciones para Empresas privadas y de gobierno que permiten proteger su información y garantizar la continuidad de sus Negocios. Ofrecemos un modelo flexible y económico que te permite crecer sin hacer inversiones de capital.
AWS Social Impact Partner of the Year
Somos una empresa orgullosamente mexicana de líderes comprometidos con el desarrollo económico de nuestro país, que mediante nuestros servicios profesionales en tecnologías de la información, buscamos y logramos la satisfacción del cliente gracias a la calidad de nuestros productos y servicios, ayudando a las empresas a optimizar sus recursos humanos, materiales y tecnológicos.
BRAZIL PARTNERS
AWS Rising Star Partner of the Year
A Valcann é especialista em soluções em Computação em Nuvem. Nossa oferta inclui Infraestrutura como Serviço (IaaS), soluções em CloudOps, automação e orquestração de Nuvem. Nossa prática é baseada no amplo conhecimento da nossa equipe, a qual além de larga experiência profissional e técnica, é fortemente envolvida com a academia.
AWS Consulting Partner of the Year
Uma empresa jovem, de tecnologia e soluções em TI, que nasceu para otimizar resultados, com experiência para transformar os processos da sua empresa, com eficiência financeira. E você, tendo foco total nos seus negócios, valorizando o que realmente interessa.
AWS ISV Partner of the Year
With an auto scaling cloud infrastructure and powerful, out-of-the-box set of tools such as distributed order management, context-driven CMS, and a built-in marketplace architecture, VTEX accelerates commerce transformation of retailers with complex operations.
AWS Migration Partner of the Year
Accenture is a leading, global professional services company that provides an end-to-end solution to migrate to and manage operations on AWS. Accenture's staff of 500,000+ includes more than 20,000 trained who hold more than 15,000 AWS Certifications.
AWS SAP Partner of the Year
Transformando resultados desde 2004 a Essence IT foi fundada com o objetivo de ser uma consultoria SAP com um DNA diferente, gerando resultado aos seus clients.
AWS Social Impact Partner of the Year
DataSprints believes that good partners go to the field, together with the customer, to win challenges that the world of big data brings to organizations.
AWS Public Sector Partner of the Year
DataRain Consulting has a technical staff which focuses on mobile, microservices, serverless, cloud-born systems, business analytics, and other tools related to cloud computing. Their competencies are driven to implement a cloud infrastructure that is safe, reliable, flexible, highly scalable, and economically advantageous to the customers.
ARGENTINA PARTNERS
AWS Consulting Partner of the Year
AWS Migration Partner of the Year
Escala24x7 solutions using AWS focus on application and infrastructure migration, disaster recovery as a service, and data backup and storage. They also provide ecommerce monitoring and management of your applications with analysis and optimization of your infrastructure.
AWS Public Sector Partner of the Year
With 10+ years of experience in the IT market and more than 60 collaborators, Nubiral provides personalized solutions and professional services focused on IT, DevOps, cloud, data, and innovation. Their mission is to help companies adopt technologies to increase agility, reduce costs, maximize performance, and overcome the challenges of the digital age.
CHILE PARTNERS
AWS Rising Star Partner of the Year
Arkhotech offers consulting services in application modernization, Well-Architected solutions, and data analytics ecosystem. Their work enables businesses to take advantage of their own (big) data and cloud adoption.
AWS Consulting Partner of the Year
Soluciones Orion advises customers on their digital transformation to operate safely and reduce IT costs, while at the same time helping their collaborators to be more efficient, agile, and happy. They are constantly innovating without losing sight of the security of company's main asset: its information
AWS ISV Partner of the Year
Modyo is a next-generation digital experience platform to build products integrated to your business systems. Manage sites, applications, micro frontends, and digital onboarding with Modyo. They work with leading organizations in financial services, education, commerce, and more, to help you accelerate your digital transformation.
AWS SAP Partner of the Year
Líderes en innovación digital y servicios SAP. Somos desde el 2001, líderes en servicios para facilitar la implantación de las soluciones SAP, optimizando su operación durante todo el ciclo de vida. Proveemos los servicios que requieren sus iniciativas de transformación digital, haciéndonos cargo del proyecto y operación de su solución en forma integral.​
AWS Public Sector Partner of the Year
CloudHesive is a consulting and managed services provider with a focus on security, reliability, availability and scalability. Their services help companies reduce their operating costs and increase productivity while improving cloud security posture by deploying mission-critical workloads onto the CloudHesive Fabric.
COLOMBIA PARTNERS
AWS Rising Star Partner of the Year
AWS Consulting Partner of the Year
Sophos es una multinacional colombiana creada por inversionistas y visionarios de la India, que ofrece servicios de Consultoría, Implementación de Core Bancario, Fábrica de Pruebas y Fábrica de Software principalmente para compañías del sector financiero y bursátil.
AWS Migration Partner of the Year
Rackspace helps businesses tap the power of the AWS from a trusted partner with a track record of managing business-critical applications. Their AWS team of engineers and architects has amassed more than 1,000 AWS technical certifications, and leverage this expertise to deliver operational tooling, best practices, and specialized expertise on top of AWS.
AWS Social Impact Partner of the Year
Mutek builds tech products powered by big data architectures and AI. The quality of a drastic technological transformation solely depends on the value of the talent leading it, and Mutek's team leaders are experts in three main industries: logistics and transportation, retail, and sustainability.
AWS Public Sector Partner of the Year
Clouxter offers the complete customer journey to the cloud: from the Cloud Adoption Framework to solution planning, implementation, and operations. With customers from industries like banking, fintech, media, public sector, ISVs, and startups, their solutions provide the key pieces for a great cloud adoption strategy.
PERU PARTNERS
AWS Rising Star Partner of the Year
En CANVIA, impulsamos y soportamos el proceso de transformación digital de nuestros clientes. Formamos parte del portafolio de Advent Internacional y contamos con 34 años de presencia en el mercado local y más de 2800 colaboradores. Nuestro propósito es hacer más fácil la vida de las personas, innovando e implementando proyectos de transformación digital de nuestros clientes de manera ágil,segura.
AWS Consulting Partner of the Year
Seidor Technologies, Seidor Group's brand (Spain) in Latin America, has 30+ years of experience providing IT business solutions to customers. They have a portfolio of solutions for integrated business management, such as ERP, HCM, business intelligence, strategy management, messaging, and collaboration.
AWS Public Sector Partner of the Year
Construimos aplicaciones nativas para la nube con tecnología de punta y diseño centrado en el cliente. La pasión de nuestros clientes por transformar sus negocios nos motiva a brindar un mejor servicio cada día. Impulsamos el uso de servicios, no de servidores, para la construcción de las aplicaciones usando DevOps.
URUGUAY PARTNERS
AWS Rising Star Partner of the Year
BigCheese is dedicated to the development of software and consultancy services. Their products are distinguished by their strong element of design, usability, and user experience. BigCheese has a line of products for the management of your company, such as stock management, billing, and HR recruitment, all of which is cloud-based.
CENTRAL AMERICA PARTNERS
AWS Consulting Partner of the Year
AWS SAP Partner of the Year
MyAppSoftware is a team dedicated to advise, migrate, and provide customers services on the AWS Cloud, giving the best support and expertise in the process.
AWS Public Sector Partner of the Year
Flecha Roja Technologies es la empresa costarricense experta en adopción y aceleración del uso de tecnologías en la nube. Desde el 2001 desarrolla soluciones tecnológicas para empresas públicas y privadas con profesionales con importantes certificaciones. Representa y mantiene alianzas con marcas líderes de la industria.