How the AWS Cloud Helps Cars Along the Journey from Creation to Customer
A new car's journey begins long before a driver takes it out on the open road for the first time. Within its vehicle data warehouse (VDW), global manufacturer Toyota North America can follow each vehicle's origin story, from manufacturing plants to dealerships around the world.
Using a next-generation data lake developed by Infosys Cobalt and built on Amazon Web Services (AWS), Toyota North America can collect and analyze data from different manufacturing plants. Infosys Cobalt is an AWS Premier Tier Services Partner and Managed Cloud Services Provider (MSP) that enables clients to outperform competition and stay ahead of the innovation curve.
Toyota North America also gathers supply chain data—such as where the car was manufactured and where it is shipping. Collectively, this data tells the complete story of the car's creation and delivery, giving dealers and even shoppers a more accurate picture of when and where inventory is at any point in the journey.
The sophisticated VDW solution could also help the manufacturer make essential decisions in the future, such as routing deliveries to ports that can get cars undocked from container ships and onto the road faster. Although the solution primarily operates in the back end, the data gleaned gives Toyota North America the ability to provide more accurate estimates to dealers and shoppers about when a specific model may be available.
VDW can also help in the event of unexpected supply chain delays—providing clearer communication and reassurance to customers waiting at the end of the line.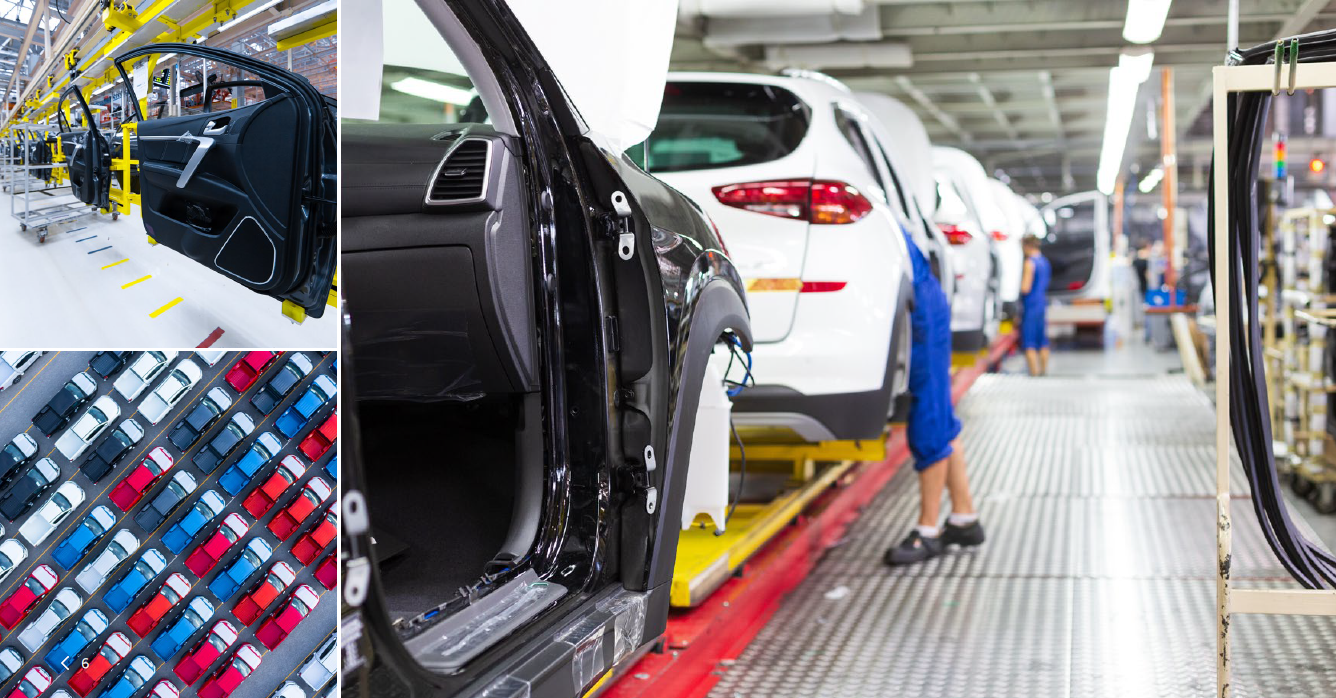 Project Highlights
A cloud-based insights solution helps Toyota North America monitor the story of every vehicle's creation, make supply chain decisions, and deliver better customer service.
Deliver results: A next-gen data lake leverages Amazon Simple Storage Service (Amazon S3), AWS Glue, Amazon Redshift, and Amazon Athena to collect, process, and catalog raw and unstructured data—including data from manufacturing plants and sensors—to give that data meaning and streamline the process for analysis.
Ownership: Infosys Cobalt worked in tandem with Toyota North America to develop the strategy and create the architecture for the solution. Infosys Cobalt offered consultation to help select the right services for the job and provided hands-on implementation of the new solutions.
Invent and simplify: Infosys Cobalt enabled automation and use of templates to streamline work, plus it simplified the process of maintaining and troubleshooting the data lake. The result: standardized and time-efficient processes.
AWS for Manufacturing in Action
Each stage of the factory line presents an opportunity for optimization when you work with Amazon Web Services (AWS) and AWS Partners. Consider the common workloads and use cases manufacturing customers address:
Engineering and design: Innovate faster, reduce costs, and improve collaboration with the most comprehensive and secure set of high-performance computing, industrial Internet of Things (IIoT), data lake, analytics, and machine learning solutions.
Smart manufacturing: Extract data from existing machinery to improve quality, speed decision-making, optimize machine productivity, and reduce unplanned downtime.
Supply chain: Improve supply chain resiliency with better visibility, forecasting, and inventory optimization.
Sustainability: Reduce your costs, waste, and your carbon footprint. Fun fact: The results of a study by 451 Research show that AWS infrastructure is 3.6 times more energy efficient than the median of U.S. enterprise data centers surveyed.
Smart products and services: Enhance customer experiences, improve the quality of your offerings, and add new revenue streams that move beyond a one-time sales model.
AWS: Made for Industry 4.0
Manufacturing technology will continue to grow up and away from its handmade roots. But by deploying innovative Internet of Things (IoT), artificial intelligence, machine learning, analytics, and edge solutions, the customer experience becomes ever closer and easier to understand—and tangibly improve.
AWS has the tools to help any organization take part in this exciting evolution. Whether you already have an internal team of developers in need of more modern building blocks, or you want to deploy a ready-made service or work alongside experts to customize your own, you'll have everything you need working with AWS and Global System Integrators (GSIs), which are AWS Partners that have the vision and aptitude to turn complex challenges into new business possibilities.
AWS has unmatched experience with manufacturing solutions—after all, it was born from complex automation and factory operations developed for Amazon Fulfillment Centers. Offering the most comprehensive set of cloud services and solutions and the highest standards for privacy and data security, AWS lets you stop wondering if your computing infrastructure can keep up and focus on how far forward you can take your business.
---
Infosys – AWS Partner Spotlight
Infosys is an AWS Premier Tier Services Partner and MSP that enables clients to outperform competition and stay ahead of the innovation curve.