Infor OS on AWS Accelerates Intelligent Business Solutions with AI and Data Capabilities
By Yogesh Dhimate, Sr. Partner Solutions Architect – AWS
By Bradley Stillwell, Vice President, Platform Technology Group – Infor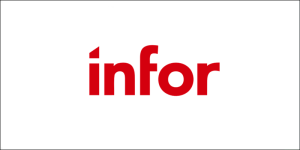 Infor
Infor Operating Service (Infor OS) is the foundational enterprise application platform which connects Infor's various software products and third-party solutions into a complete digital business platform.
Infor OS is available as a multi-tenant software-as-a-service (SaaS) platform exclusively on Amazon Web Services (AWS). It enables ongoing innovation with support for artificial intelligence (AI) and machine learning (ML), integration, hyperautomation, application development, data management, and analytics.
Infor is an AWS Partner and AWS Marketplace Seller that builds cloud-based and industry-specific software.
Benefits of Infor OS include:
Mature platform with all of the innovation services pre-wired.
Provides consolidated access to AWS services.
Track record of success with proven AI/ML use cases by industry.
Increased efficiency and creativity for the business and IT.
Fast time to value in 90 days or less.
Strong ROI with lower total cost of ownership (TCO).
Key Capabilities of Infor OS
Infor OS is the unification of leading cloud technologies that create a complete suite purpose-built for agility, stability, and a solid foundation which enables rapid innovation and growth in a true multi-tenant cloud environment.
The platform challenges the need for point-to-point technologies to provide a scalable way of managing your business. It delivers everything you need to tackle innovation use cases—from integration to automation and extensibility to data and insights.
Figure 1 – Infor OS key capabilities.
As seen in the figure above, Infor OS provides the following capabilities:
iPaaS: Infor's integration platform-as-a-service (iPaaS) is part of Infor OS and enables integration of Infor and third-party software, including hybrid deployments. It also allows enterprises to create workflows, including third-party solutions and alerts, while connecting events with business applications and monitoring the entire integration network. It provides a robust API gateway allowing you to chain APIs to expose new complex functionality and bridge local networks to the cloud.
AI/ML: Infor's artificial intelligence and machine learning capabilities enable the automation of horizontal and industry processes like predictive maintenance and supply chain automation. Infor OS also supports the creation of ML use cases for non-data scientists—from data collection to publishing a unique API for a specific ML use case. Infor's digital assistant enables conversational user experience (UX) with chat, voice recognition, and access from smart devices.
Data Fabric: Infor's Data Fabric centralizes common data requirements, development patterns, and tooling into a unified suite to maximize the ROI of data. Data Fabric makes it easy for enterprises to put their Infor and non-Infor data in one place, and it plays an integral role in addressing integration on a data level while acting as a foundation for AI processes and deep learning.
Business intelligence and analytics: Infor OS includes robust analytics and insights engines, which leverages Data Fabric as well as Infor ION for API-level data access. It excels at providing true enterprise data-as-a-service (DaaS), bridging the best parts of centralized and decentralized analytics inside an enterprise for superior insights, with connectivity to AI. The adaptive UX helps users access and analyze information when and where they need it, without refactoring dashboards for different form factors or use cases.
Hyperautomation: Infor's capabilities bring multiple automation methods together to accomplish complex use case across disparate systems, including backend/workflow automation, AI-driven automation, and frontend robotic process automation. Infor OS exists as a single platform for the continuous evolution and value creation for any organization's automation journey, and enables users to easily progress through the complete automation lifecycle.
Application development: Infor's framework is a low-code/no-code extension which provides a full range of app development capabilities for customers and partners. With an intuitive UX and complete pre-wired integrations with the entire Infor OS suite of services, from workflow to AI, the app development framework enables customers to build their own extensions or complete data-driven applications which simplifies designing and deploying software.
Platform experience: Infor's complete federated UX provides mobile capabilities, enterprise security with integration to common identity providers, a shared UX, in-context experience, and flexible application portal architecture enabling each user to define work without changing core business processes.
Reference Architecture
The following diagram shows the Infor OS service architecture.
Figure 2 – Infor OS and AWS services.
Infor OS utilizes a wide range of AWS services to deliver a cloud platform that's scalable and reliable for customers. Among the key AWS services employed by Infor OS are Amazon API Gateway, Amazon Simple Storage Service (Amazon S3), AWS Lambda, Amazon CloudFront, and Amazon Route 53, which offer a variety of capabilities for application and infrastructure development and deployment.
By utilizing these services, Infor OS supports a range of functions such as federated security, user experience, data management, artificial intelligence, and analytics.
Use Cases
The flexibility of Infor OS allows for building a wide variety of innovative applications out of which two representative scenarios are discussed below.
Use Case #1: Identify Process Anomalies to Reduce Scrap
This first use case focuses on analyzing near real-time assembly line data to identify process anomalies, which can help reduce waste and optimize costs.
By identifying areas where processes may be inefficient or ineffective, organizations can take targeted actions based on prescriptive recommendations to streamline their operations and improve their bottom line. This approach also helps businesses identify new opportunities for innovation and growth.
Figure 3 – Identify process anomalies to reduce scrap.
On-premises historian collects data from manufacturing process around input parameters (in this case, torque and angle settings and configuration).
Data is aggregated and sent via Infor enterprise connector in a periodic interval. Here, it's configured to 10 minutes.
Infor iPaaS provides data security and pre-built templates leveraging Infor Coleman, which provides extract, transform, load (ETL) capabilities to clean, process, and orchestrate data pipelines.
Scrap management ML models identify anomalies to generate and store results back into the Infor Data Fabric.
Results trigger email alerts via Infor ION workflows on alerts raised by the model.
Results are aggregated and sent to Infor Birst for reporting/diagnostic as part of operational support. Plant operators are able to drill into details or alerts, for example, and support engineers can leverage details to help via system-wide operational performance.
Use Case #2: Forecast Yearly Sales by Region
The second use case involves forecasting yearly sales values based on successful historical pipeline opportunities. By leveraging both customer relationship management (CRM) and enterprise resource planning (ERP) data, sales managers can gain insights into expected sales figures and compare them to actual results, helping them to plan more effectively.
With this approach, sales teams can stay on top of their targets and make informed decisions to drive growth.
Figure 4 – Forecast yearly sales by region.
On-premises instance of Infor ERP securely sends data to Data Fabric via enterprise connector. This negates the need of virtual private network (VPN) setup and operational complexity.
Third-party SaaS applications like HubSpot CRM send data to Infor iPaaS using standard protocols like HTTPS.
Infor iPaaS stores the data into the Data Fabric for further processing.
Infor multi-tenant ERP running on AWS sends the data to Data Fabric.
Infor AI/ML uses the data aggregated from multiple sources to run ML models.
Once the processing is completed, it stores the results in Data Fabric.
Infor analytics visualizes the results depicting yearly sales forecast by region.
Note the components used in the architectures above are representative of possible scenarios and not a complete list.
Customer Success Story
A leading manufacturer of seating solutions for some of the most iconic venues in the world utilized AI to analyze five years of disparate CRM data, resulting in more accurate forecasts and win predictions.
The customer needed to become more accurate and efficient across various processes to ensure on-time delivery of seating. Beginning with its CRM system, they aimed to automate and generate precise sales and product forecasts by region. Accurate forecasting was critical to ensure the right number of raw materials were available in the right place at the right time.
Taking advantage of the Infor OS platform that supports the organization's ERP—Infor CloudSuite Industrial Enterprise—the implementation of AI insights took less than 30 days and was accessible on-demand through analytic dashboards.
The organization realized multiple benefits, including a 5% expected increase in the win rate, which translates to $10-15 million in new revenue. Additionally, sales productivity and customer communications improved, capacity planning was enhanced to meet demand and revenue/profit goals, the supply chain plan for sales and operations improved, and there was better allocation of capital for growth.
You can find more customer stories like this on Infor's website.
Conclusion
Infor OS solutions are available in AWS Marketplace and deliver an enterprise-grade platform to unlock new value and experiences by leveraging foundational AI technology to meet business goals.
Whether exploring a user experience powered by voice, increasing smart automation, or discovering predictive insights in enterprise data, Infor OS enables success with simplified operations.
---
Infor – AWS Partner Spotlight
Infor is an AWS Partner that builds cloud-based and industry-specific software. Infor supports innovation and progress for leading organizations in every industry.
Contact Infor | Partner Overview | AWS Marketplace | Case Studies