Announcing the AWS Partner Network's Regional U.S. 2021 Partners of the Year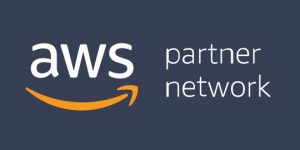 Each year, we honor members of the AWS Partner Network (APN) who are leaders in the channel and play key roles in helping customers drive innovation and build solutions on Amazon Web Services (AWS).
AWS Partners are dedicated to helping customers build, market, and sell their offerings so they can grow successful cloud businesses.
AWS Partner Awards recognize a wide range of born-in-the-cloud and traditional consulting and ISV partners whose business models have embraced specialization and collaboration.
Please join us in congratulating these leading AWS Partners for their success!
U.S. WINNERS
AWS Global System Integrator (GSI) Partner of the Year
Together as the Accenture AWS Business Group (AABG), Accenture and AWS have pioneered some of the most advanced and value-creating AWS programs in the world. The companies think 18 months into the future to keep their joint innovations ahead of the evolving marketplace. AABG focuses on migrations, mainframe and application modernization, SAP, data and machine learning, customer care and Amazon Connect, strategic ISVs, and industry solutions. Accenture has earned more than 24,000 AWS Certifications, held by more than 20,000 individuals.
AWS Migration Partner of the Year (GSI)
Deloitte is an AWS Premier Partner and strategic Global Systems Integrator (GSI), providing world-class AWS technology, cyber, security, and advisory services to many of the world's most admired brands. Deloitte is one of the few partners with AWS Competencies in both Consulting and Technical Migration and Mainframe Migration. Deloitte has established a mass migration "factory" focused on helping clients move workloads to the cloud, modify their operations, and enhance their talent to optimize cloud investments. Deloitte has 18 AWS Competencies, over 8,600 AWS-Certified professionals, and a reputation for deep industry expertise.
AWS Industry Solution GSI Partner of the Year
Infosys is a global leader in next-generation digital and consulting services, enabling clients in 46 countries to navigate their digital transformation. Infosys, under their Cobalt business unit, has built an impressive portfolio of business outcome solutions on AWS anchored by Infosys IP. This success is generated from their deep domain and industry expertise covering diverse industries, from retail and manufacturing to banking, healthcare, and telecom. Customers across these verticals leverage Infosys Cobalt on AWS to drive velocity in their business and accelerate innovation.
AWS Rising Star Partner of the Year (GSI)
IBM is a leader in business transformation through an open hybrid cloud platform and AI, serving clients in more than 170 countries worldwide. Today, 47 of the Fortune 50 companies rely on IBM to run their business, and IBM Watson enterprise AI is hard at work in more than 30,000 engagements. IBM partners with leading technology companies, and with 28 years of patent leadership is a responsible innovator and a force for good in the world.
AWS Rising Star Partner of the Year (GSI)
TCS is an AWS Premier Consulting Partner that provides a comprehensive suite of offerings spanning cloud advisory, migration, application and infrastructure modernization, SAP, data and analytics, storage, security, and industry solutions powered with next-generation technologies. The strategic partnership with AWS enables TCS to provide a holistic experience and clear value path to enterprises, delivering full-stack enterprise transformation to the cloud.
AWS National System Integrator (NSI) Partner of the Year
Slalom is a global consulting firm and AWS Premier Consulting Partner focused on strategy, technology, and business transformation. In 41 markets across the U.S. and around the world, Slalom's teams are backed by regional innovation hubs, a global culture of collaboration, and partnerships with the world's top technology providers. Founded in 2001 and headquartered in Seattle, Slalom has organically grown to over 11,000 employees.
AWS Industry Solution NSI Partner of the Year
Virtusa Corporation is a global provider of business and IT transformation services focused on cloud and digital technologies. Virtusa is industry-focused and helps Global 2,000 companies in FSI, HCLS, communications, media, manufacturing, and technology unlock new value through innovation engineering. An AWS Premier Consulting Partner, Virtusa has acquired AWS Competencies in DevOps, Migration, Data and Analytics, SaaS, Digital Workplace, Financial Services, Life Sciences, and Healthcare.
AWS Rising Star Partner of the Year (SI)
Caylent is an AWS-exclusive, cloud-native services company that helps organizations bring the best out of their people and technology using AWS. Caylent's core practice areas include DevOps, cloud migration and modernization, cloud security and compliance, cloud data engineering, and cloud-native application development. They partner with technology-enabled businesses to accelerate digital transformation, with clients ranging from high growth startups to global enterprises across sectors including FSI, HCLS, SaaS, retail, and consumer goods.
AWS Rising Star Partner of the Year (SPP)
Softchoice is a software-focused IT solutions provider that equips organizations to be agile and innovative, and for their people to be engaged, connected, and creative at work. That means moving them to the cloud, helping them build the workplace of tomorrow, and enabling them to make smarter decisions about their technology. Softchoice is a multi-cloud certified managed service provider and one of the first AWS MSPs, holding the following AWS Competencies and designations: AWS Nonprofit Competency, AWS Microsoft Workloads Competency, AWS Storage Competency, Amazon EC2 for Windows Server Delivery, and AWS CloudFormation Delivery.
AWS Migration Partner of the Year (NSI)
Onica by Rackspace Technology is a leader in cloud-native services and an AWS Premier Consulting Partner with expertise across 15 AWS Competencies with a solution focus on modernization, security, IoT, data, and AI/ML-driven analytics. Rackspace Technology operates globally in 120 countries and holds 2,800 AWS Certifications. They leverage deep expertise and a demonstrated track record in the AWS Cloud, supported by a strong customer experience and differentiated solutions to accelerate growth.
AWS ISV Partner of the Year
Sumo Logic is a cloud-native SaaS analytics platform that turns machine-generated data—such as logs, metrics, and traces—into continuous intelligence to drive real-time business, security, and IT insights without the headaches of managing traditional IT infrastructure, middleware, software, and data. Serving more than 2,100 customers, Sumo Logic has created a successful business by betting on and going all in on AWS, delivering an average of 171% return on investment to its customers.
AWS Industry Solution ISV Partner of the Year
Infor is a leading software provider of cloud enterprise business solutions designed to meet industry needs. With more than 65,000 customers worldwide, Infor builds and deploys solutions to help customers overcome market disruptions and accelerate innovation. Infor demonstrates technical proficiency and customer success with AWS Competencies in Healthcare, Government, Industrial Software, Retail, and Travel and Hospitality.
AWS Rising Star Partner of the Year (ISV)
Cribl, an AWS Data and Analytics Competency Partner, is a leader in unlocking observability data across the enterprise and enables customers to centrally manage, configure, monitor, and orchestrate observability infrastructure deployed anywhere in the world. Cribl LogStream on AWS helps customers realize value from their data by reducing costs, routing data, and shaping and enriching data. Customers also have the freedom to choose their own analytics tools and storage destinations, which provides greater scalability and security.
AWS ISV Design Partner of the Year
NetApp is a cloud-led, data-centric storage partner that specializes in helping customers get the most out of their data with industry-leading cloud data services, storage systems, and software. NetApp has earned AWS Competencies in Storage and Migration and is a leading AWS Marketplace seller. NetApp is being recognized for collaborating with AWS on launching the Amazon FSx for NetApp ONTAP service.
AWS Public Sector Partner of the Year (ISV)
SAP NS2 has AWS Competencies in Data and Analytics, Government, and is in the AWS GovCloud (US) Service Delivery program. SAP NS2 offers SAP applications, analytics, database, cyber security, and cloud software solutions with specialized levels of security and support to meet the unique requirements of U.S. federal, defense, aerospace, and critical infrastructure companies. NS2 Secure Cloud provides customers with automated and secure deployment models to provision SAP in the cloud.
AWS Public Sector Partner of the Year (Consulting)
Leidos is a technology, engineering, and science solutions and services leader working to solve the world's toughest challenges in the defense, intelligence, civil, and health markets. Extensive capabilities in digital modernization, cybersecurity, mission software, integrated systems, mission operations, and enabling technologies such as AI/ML demonstrates their AWS Premier Consulting Partner expertise. With five AWS Competencies, Leidos's mission is to make the world safer, healthier, and more efficient.