Using data-driven solutions to end homelessness with the cloud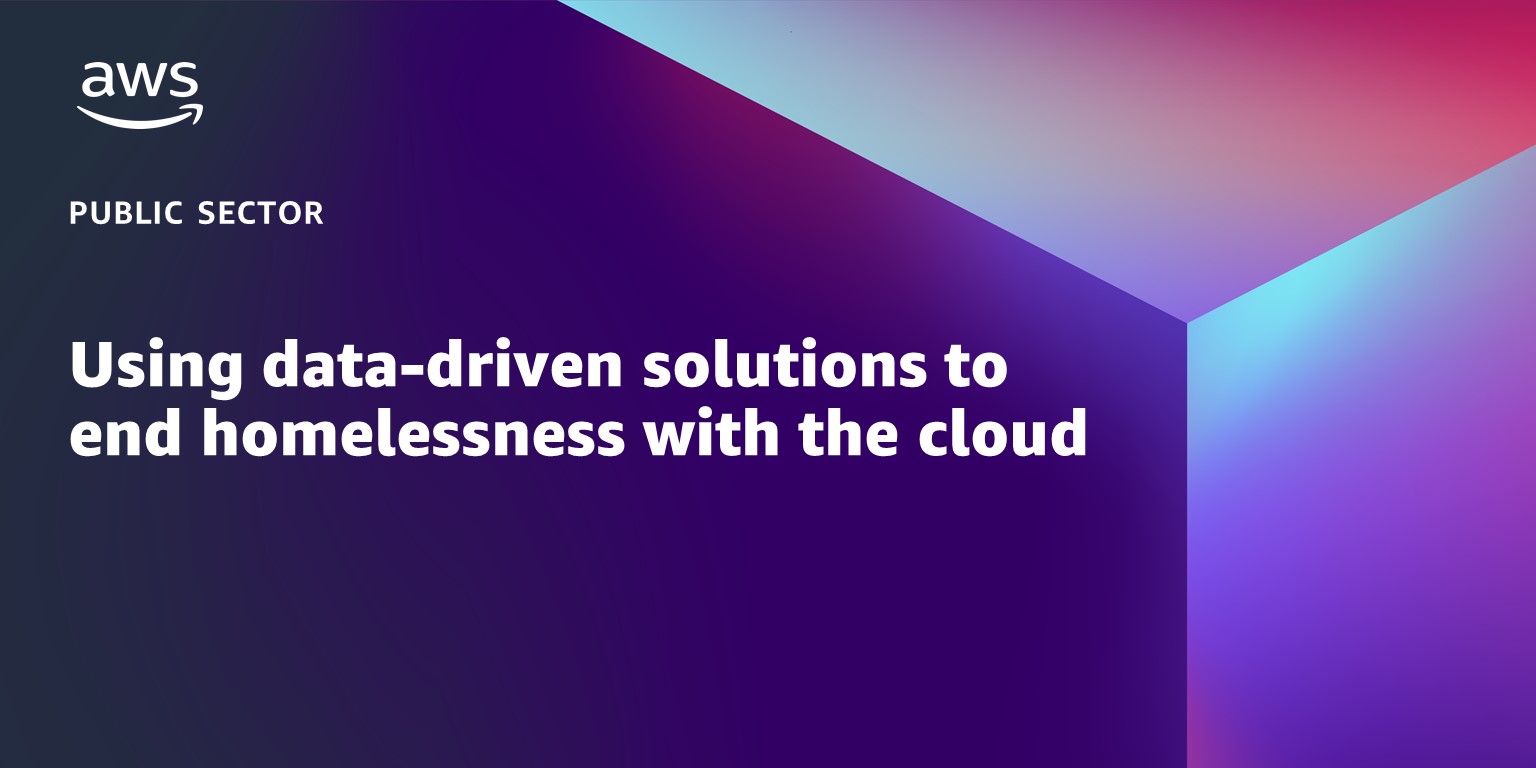 Community Solutions is a US-based nonprofit working to end homelessness through its Built for Zero program, a movement uniting with cities across the US to bridge strategy and support to reduce homelessness. Amazon Web Services (AWS) previously featured its work to achieve "functional zero," the state of reaching a balance between the number of people becoming homeless (the inflow) and the number of people becoming housed (the outflow).
Recently, the AWS Fix This podcast, a monthly podcast featuring leaders from around the world who use AWS to build solutions for some of the world's most pressing issues, sat down with the Community Solutions team to see how it is continuing to use AWS to unlock data to measure and monitor its progress. Plus, representatives from the nonprofit Coming Home of Middlesex County, based in New Jersey, joined to discuss how Middlesex County and Community Solutions are working together to create a future where no one is left behind.
Learn some of the top takeaways from Fix This episode, and listen to the full episode here.
Delivering real-time data to those who need it most
The ultimate goal of Community Solutions and the Built for Zero program is to end homelessness. To do that, Community Solutions uses data down to a granular level, to discover the particular needs of a community's population. "Once you've met one homeless person, you've met one homeless person," says Eileen O'Donnell, executive director of Coming Home of Middlesex County, Inc, in the Fix This episode. "You really need to know who's homeless, why they're homeless, what the barriers are… There's no one size fits all solution."
Traditionally, a way that communities have measured their homeless populations is through a point-in-time count, an annual census count of who is experiencing homelessness on a given day. That approach provides a baseline to use for that year, but communities need more data more regularly. Community Solutions helps get comprehensive real-time, by-name data of every recorded homeless person in the community. This data is then analyzed on a monthly basis to support progress against goals and help make sure communities are making the right targeted investments to support reductions in homelessness.
The power of data to drive real-world change
Organizations report eight metrics to Community Solutions monthly. Community Solutions then takes this data and uses services created by AWS Partner Tableau, which run on AWS, to produce performance management tracker dashboards. These dashboards provide a suite of visuals that communities use to understand their actively homeless numbers month over month, and identify areas of opportunity to serve their homeless populations. Organizations share those visuals with the rest of their accountability network to build a data culture within those local communities and drive towards shared goals.
This data helps provide important information for communities and organizations doing the work to support their homeless populations. "We created an aim earlier this year to reduce overall homeless by 50% by June 2024," said Christiana Osawe, system solutions administrator and Build for Zero Improvement Lead at Coming Home. "But what does that mean to individuals doing the work? They need context."
Coming Home divided that aim into smaller goals and then visualized those goals with data. When they modeled family homelessness, they discovered the number was small enough to end. They presented that goal to the community and it became their current focus.
"I really see this as a new frontier, at least for Middlesex County, to be working on having a database of resources and improving that database of resources and working on developing more resources to end homelessness," said O'Donnell.
Conclusion
Listen to the full Fix This episode to learn more about how organizations like Coming Home are working with Community Solutions and using the power of data to end homelessness.
For more bite-sized stories about how people across the globe are using the cloud to make the world a better place for communities, animals, and the planet, start listening or subscribe now to the AWS Fix This podcast on Apple Podcasts, Spotify, Stitcher, TuneIn, Overcast, iHeartRadio, and via RSS.
Read related stories on the AWS Public Sector Blog:
Subscribe to the AWS Public Sector Blog newsletter to get the latest in AWS tools, solutions, and innovations from the public sector delivered to your inbox, or contact us.
Please take a few minutes to share insights regarding your experience with the AWS Public Sector Blog in this survey, and we'll use feedback from the survey to create more content aligned with the preferences of our readers.