How the AWS Partner Network is Powering Startups Built on Amazon Web Services
By Elio Narciso, Sr. Partner Developer Manager, APN Startups at AWS
By Jason Guesman, Principal, Venture Capital Business Development at AWS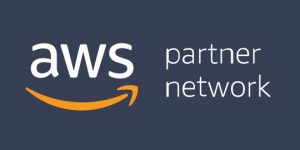 Amazon's mission is to be Earth's most customer-centric company. In pursuit of this mission, Amazon Web Services (AWS) has empowered entrepreneurs across the world with the tools they need to build and scale their companies faster and more cost effectively.
These efforts have leveled the playing field for entrepreneurs with big ideas and the passion to realize them. But building a great product is only half the battle. Getting visibility with customers is critical to the success of any startup.
With AWS, startups can:
Build awareness and increase visibility with AWS customers through events, co-sponsored online and offline campaigns, case studies, and more.
Drive new business and accelerate sales cycles through co-selling with AWS.
Connect with opportunities at AWS customers, and better serve shared customers through collaboration with the AWS account team and access to proof-of-concept (PoC) credits.
To learn more about how AWS and the AWS Partner Network (APN) are supporting startups, check out our new APN Startup Spotlight page that showcases the success selected startups and their investors have had with enterprise customers.
Supporting Startups Through APN Programs
The AWS Partner Network (APN) is the global partner program for technology and consulting businesses who leverage Amazon Web Services to build solutions and services for customers.
The APN helps tens of thousands of startups from across the globe launch and scale their business on AWS. We provide valuable business, technical, and marketing support to enterprise technology businesses to help them build, market, and sell their offerings.
More than 90 percent of Fortune 100 companies and the majority of Fortune 500 companies utilize APN Partner solutions and services. For enterprise-tech startups and their investors, exposure and connection to this large, high-quality customer base would normally require sizeable investments in terms of time and resources.
Through various partner programs, the APN facilitates this process, increases the profile and visibility of selected startups, and helps to accelerate their revenue growth. We provide support to all types and sizes of startups, ranging from early startups to advanced-stage startups.
Amazon Web Services and the AWS Partner Network have made significant investments in people and resources specifically dedicated to supporting startups. For example, we have a team of Startup Partner Development Managers (Startup PDMs) that are focused on helping companies succeed in their startup journey on AWS.
Startup PDMs guide organizations throughout their unique journey as APN Partners. They recognize companies' core strengths and align them with APN programs and initiatives, such as:
AWS Activate gives startups access to resources they need to get started on AWS.
AWS Competency highlights top APN Partners that have proven customer success in specialized solution areas.
AWS Marketplace enables qualified partners to market and sell their software to AWS customers.
Startup PDMs also promote visibility with end-customers, coordinate integration opportunities with AWS service teams, and ensure maximum leverage for the startup across AWS marketing and sales channels to help drive revenue growth.
"The value we have received from both the APN and the startup teams at AWS has been transformative to our business," says Justin Antonipillai, Founder and CEO at WireWheel, an APN Advanced Technology Partner and NEA-backed startup. "We would not be where we are without them."
To help startups on AWS, we have also grown our relationships with investors through the AWS Venture Capital Business Development team. Comprised of ex-founders and startup operators, this team applies their startup experience to help investors and their portfolio companies fully leverage the breadth and depth of AWS.
This includes working across AWS sales, technical, service, and partner organizations to help startups grow faster and achieve better outcomes.
Connecting Startups with AWS Expertise
AWS provides foundational support to earlier stage startups through programs like AWS Activate, in addition to key resources, credits, and training on the AWS Startups website that can help startups to quickly get going on AWS.
We also host events such as AWS Startup Day, Ask an Architect office hours, and offer physical spaces—called AWS Lofts—where founders, developers, and makers can grab coffee and build their startup in between educational sessions and bootcamps, and more.
The APN Startups team also supports later-stage startups in their journey to fast-scaling commercial growth. We do this in three key areas: technical validation and support, co-marketing, and co-selling with AWS.
Technical Validation and Support
Whether a startup is expanding the geographies they cover, improving the security and depth of their products, or integrating with AWS services, the APN Startups team can provide consumption credits for development, and facilitate product design wins to optimize their product on the AWS platform.
This helps startups by not only reducing the investments necessary for new product launches, but also by providing a platform to showcase their deep technical and product expertise, and highlight world-class best practices.
In a recent case study, we learned how WireWheel dramatically improved Under Armour's Privacy Platform.
Under Armour is a leading inventor, marketer, and distributor of branded athletic apparel, footwear, and accessories. To prepare for the EU's General Data Protection Regulation (GDPR) rollout and develop a robust privacy program, they began to evaluate privacy platforms and solutions that could evolve and scale alongside the company on AWS.
WireWheel's privacy management platform was built by privacy and data experts to help organizations solve compliance challenges and embrace a privacy-by-design approach. Under Armour began using WireWheel in 2017 and took a two-phased approach to develop their privacy platform.
With WireWheel on AWS, Under Armour had a tool to help demonstrate GDPR compliance and conduct GDPR-focused third-party audits in just four months. The audit process also helped Under Armour discover redundancies in some service providers, identifying potential cost savings for the company.
"We had a clear roadmap for our WireWheel development and a narrative we could speak to when discussing the updates we had already made and future developments to come," says Rebecca Shore, Director of Global Privacy at Under Armour. "We felt comfortable that we were with the right partner and that we had a good story to tell that has only gotten better."
Co-Market with AWS
The APN Startups team works closely with businesses to create go-to-market (GTM) motions that drive visibility and awareness inside and outside of AWS. Startups can take advantage of AWS and APN events, webinars, press releases, blog posts, co-sponsored marketing campaigns, networking opportunities, and more.
This helps startups by raising the profile of their brand, increasing visibility and credibility of their products. By showcasing their expertise in specific solution areas, startups can build a lead-generation process that converts directly into more business.
MachineMetrics is a predictive analytics company for discrete manufacturing that is funded by Tola Capital. As an APN Advanced Technology Partner with the AWS Industrial Software Competency, MachineMetrics has leveraged APN resources to grow faster and serve customers even better, according to Co-Founder and CTO Jacob Lauzier.
Co-Sell with AWS
From sponsoring PoCs and getting support from AWS account managers during live sales opportunities, to building a joint pipeline of deals, the APN Startups team can accelerate a company's GTM strategy.
This helps startups by exposing them to a large customer base that would otherwise be very expensive to reach.
In another case study, we learned how APN Partner Spotinst helped Duolingo reduce their compute costs by more than 60 percent in a quarter and total AWS costs by 25 percent. The money Duolingo saves using Spotinst is put toward new product development.
Duolingo, a popular language-learning platform, chose to use Spotinst on AWS to optimize and streamline their infrastructure on AWS. Duolingo uses Spotinst's Elastigroup service, a cluster orchestration and scaling service, ensuring maximum availability for minimum cost.
Spotinst is a Highland Europe/Intel Capital/Vertex Ventures Series B startup, and an APN Advanced Technology Partner with the AWS Cloud Management Tools Competency.
"The AWS Partner Network team is a truly valuable partner, helping us to scale our business with AWS as we grow," says Spotinst CEO and Co-Founder Amiram Shachar. "From taking part in key events and unique programs, up to accelerating our sales pipeline."
Spotlighting Startup Success Stories
AWS approaches partnering differently. We lead with the customer and design our strategies to enable APN Partners to deliver solutions and services built on AWS that end-customers can trust.
Our support for startups in their journey to commercial growth is built with programs and resources that can make a difference at every stage of an organization's lifecycle—from the initial phases of building a product, to the marketing of that solution, to the selling and scaling phase.
Check out other success stories on the AWS Startup Spotlight:
Watch our videos from APN Startup Partners >>
The APN Startup Spotlight will function as a high visibility showcase for startups working with the AWS Partner Network. Keep checking back, as we'll add more success stories that showcase the work startups are doing for customers on AWS. An exciting road ahead!