Say Hello to 20 New AWS Competency Partners Added in August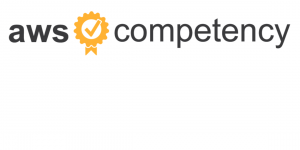 The AWS Competency Program welcomed 20 new AWS Partner Network (APN) Partners in August—spanning workload, solution, and industry designations. Please join us in welcoming our newest AWS Competency Partners!
The AWS Competency Program helps customers identify and choose the world's top APN Partners that have demonstrated technical proficiency and proven customer success in specialized solution areas.
To receive the AWS Competency designation, APN Partners must undergo rigorous technical validation related to industry-specific technology, as well as an assessment of the security, performance, and reliability of their AWS solutions. This validation gives customers complete confidence in choosing APN Partner solutions from the tens of thousands in the AWS Partner Network.
View all AWS Competencies and designated APN Partners >>
Technology Partners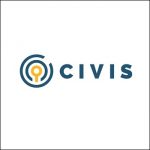 Civis Platform provides an end-to-end environment for enterprise data science teams to build and deliver predictive person-level analysis via interactive tools, reports, and products.
Consulting Partners
Shrink time and effort in delivering best-in-class digital solutions by evangelizing agile methodology and industrializing DevOps platforms through new-age tools and technology frameworks.
Privo helps customers achieve security at scale, leverage Infrastructure-as-Code, implement optimized CI/CD pipelines, and, ultimately, achieve scalability and resilience.
Taos technologists are experienced and knowledgeable across the entire spectrum of AWS services. Let their experts do the heavy lifting while you focus on your business.
Consulting Partners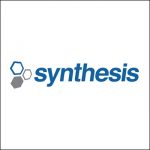 Cloud transformation initiatives from Synthesis help enterprises become cloud ready, successfully execute mass migrations, harness the benefits of big data analytics, and extract the cost savings and regulatory benefits of compliance.
Technology Partners
Intellect FABRIC helps insurers improve profitability and enhance customer experience with cloud-native products. Intellect FABRIC offers Distribution Services Suite for complete digital transformation.
Consulting Partners
eCloudvalley's IoT solution requires no software installation, no more resource wastage, and drastically reduces time and cost. It can be instantly up and running when you decide.
Technology Partners
EMnify offers worldwide connectivity, easy-to-use web UI and REST API for connectivity management, automation, and full IoT stack integration. Their Mobile Core Network was built for IoT, completely operated as a cloud service.
Consulting Partners
Accenture is a leading, global professional services company that provides an end-to-end solution to migrate to and manage operations on AWS. Accenture's staff of 440,000+ includes more than 4,000 trained and 2,000 AWS Certified professionals.
Consulting Partners
Machine learning is the new normal in data analytics, and Powerupcloud helps businesses extract rich insights from their data. Their highly experienced ML engineers and data scientists can help you identify the right algorithms.
Technology Partners
TIBCO Spotfire Data Science is a cloud platform for all stages of the analytics process, from data transformation and ETL to machine learning. Data engineers and analysts work side-by-side on visual workflows with minimum code.
Consulting Partners
Cloud.in offers automation of Microsoft deployments on AWS and also manages enterprise migrations from legacy infrastructure, taking care of the complexity involved.
Consulting Partners
nClouds speeds migrations to AWS by combining award-winning DevOps, MSP, container, and AWS Well-Architected expertise with proven, IP-enabled automation to rehost, replatform, and refactor workloads.
Consulting Partners
ITMOST is an AWS Cloud enabler and authorized reseller. They help customers to achieve the maximum from cloud transformation, focusing on auto-deployment and strict cost monitoring rules.
Technology Partners
CBCCom Secure Cloud Connect enables enterprises with secure network connection to AWS. Their solution is simple to provision and ensures security and data protection with private connections over dark fiber.
Consulting Partners
EmeraldCube leverages the scale and flexibility of AWS while equipping your business with military-grade data encryption and unmatched monitoring and alerting capabilities.
Consulting Partners
SE16N has been focusing on a narrow field of SAP technology. With several years of experience in the SAP field, SE16N provides services at the highest level.
Consulting Partners
ECCOM serves 50 percent of TOP 100A enterprises in China and is committed to helping customers realize new IT value through application drive, rapid deployment, vast extension, security, and reliability.
Cloudten's security consulting team includes CISSP and AWS Professional and Security qualified experts, and is a trusted partner to some of Australia's best-known organizations.
CMD Solutions is focused on assisting customers meet their cloud transformation objectives by combining DevSecOps consulting experience with specialized knowledge of security, compliance, and AWS.
Team Up with an AWS Competency Partner
The key value of the AWS Competency Program is to build customer trust by helping organizations choose the top APN Partners based on workload, solution, or industry designation.
The AWS Competency Program identifies, validates, and differentiates the top APN Partners that have demonstrated customer success and deep specialization in specific solution areas or segments.