Introducing AWS Transfer Family Service Delivery Partners
By Louise Ping, Storage Specialist, GTM – AWS
By Joanne Moore, Launch Product Manager – AWS
Securely sharing files with external vendors and partners is vital for business success. The most common method of exchanging business-to-business (B2B) data is through standardized file transfer protocols such as:
Secure Shell (SSH) File Transfer Protocol (SFTP)
File Transfer Protocol Secure (FTPS)
File Transfer Protocol (FTP)
Applicability Statement 2 (AS2)
The increased need to support large amounts of business data exchange, a stronger need for data governance, security, and compliance, and a proliferation of data sources has driven many companies to seek native solutions for Managed File Transfer (MFT) and B2B file exchange.
Most customers in regulated industries have existing solutions, either on premises or self-managed in the cloud. AWS Transfer Family enables customers to fully leverage data generated outside of customers' core information systems to expand their data analytics pipelines.
AWS Transfer Family Service Delivery Partners provide the expertise, proven success, and validated solutions that allow customers to move to a modernized, cloud-native MFT and B2B file exchange solution. This allows customers to:
Remove the need for on-premises server management.
Cancel costly commercial software licenses.
Eliminate service and cloud compatibility issues with an AWS managed service.
Create analytics and machine learning workflows with data that is stored natively on AWS.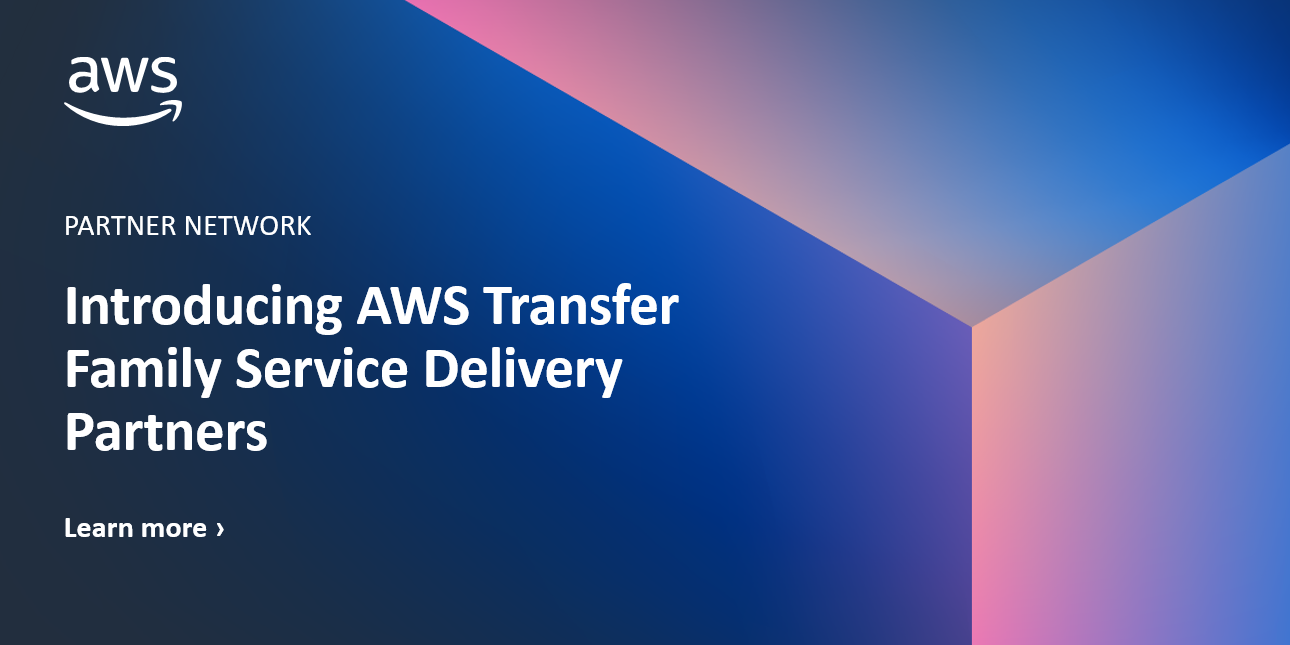 Launch Partner Showcase
AWS Transfer Family is the only fully managed cloud-native file transfer service currently available, with customized solutions created by AWS Partners based on customer requests. This includes integrating the customer's identity provider of choice, enhancing file transfer monitoring, and securing endpoints.
We invite you to explore AWS Transfer Family Delivery Partner offerings recommended by AWS:
Bring your enterprise workflows to the next level by implementing a secure, durable, scalable, and managed solution for file transfer to the cloud.
Cloudar has built expertise in delivering AWS Transfer Family solutions, helping customers take full advantage of this service. From advice on how to best integrate AWS Transfer Family in new or existing solutions, over implementation optimizations, and to fully managed services, Cloudar helps customers build secure, available, and cost-effective applications.
CloudNation provides customers with consultancy and support on designing, building, and working with managed SFTP solutions that leverage AWS Transfer Family.
Deloitte takes an industry-led transformational approach, combined with innovative cloud solutions, to enable customers in retail to stay ahead in a competitive marketplace by successfully positioning organizations to embrace digital technologies to make customer contact more meaningful.
DXC Technology helps customers across the enterprise technology stack with differentiated industry solutions. DXC modernizes IT, optimizes data architectures, and makes everything secure, scalable, and orchestrated across public, private, and hybrid clouds.
Ibexlabs is a team of disruptive thinkers that supports businesses by building scalable, agile, and innovative infrastructure through AWS and DevOps technology.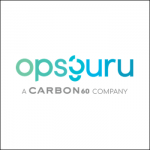 OpsGuru enables secure transfer services leveraging the AWS Transfer Family so customers can transfer files into and out of AWS storage services.
When working in highly-regulated industries such as FinTech, exchanging financial and regulatory data with clients often requires the use of SFTP with an endpoint type VPC. Companies have taken to utilizing AWS Transfer Family for these exchanges in the AWS Cloud.
T-Systems enables mass migrations to AWS in an enterprise environment with AWS Transfer Family and AWS Service Catalog.
Whether you want a lift and shift migration or a refactor, transformed migration, Versent can demonstrate the most effective, secure, and repeatable transition that will land you on AWS safely.
.
---
Customers: Get Started with an AWS Transfer Family Solution
AWS Transfer Family Delivery Partners make the adoption and utilization of AWS Transfer Family simple by providing a wide selection of cloud-native Managed File Transfer and B2B file exchange solutions that leverage AWS Transfer Family.
Learn more about AWS Transfer Family Delivery Partner offerings.
Partners: Join the AWS Transfer Family Delivery Program
Review the AWS Transfer Family Delivery Validation Checklist to determine whether this designation fits your company's offering and technical strengths.
AWS Partners looking to get their AWS Transfer Family Delivery offering validated through the AWS Service Delivery Program must be validated members of the Services Path.
To apply, please review the Program Guide and access the AWS Transfer Family Delivery application in AWS Partner Central (login required).