Say Hello to 26 New AWS Competency Partners Added in April
The AWS Competency Program validated 26 new AWS Partner Network (APN) Partners in April—spanning workload, solution, and industry designations. Please join us in welcoming our newest AWS Competency Partners!
The AWS Competency Program helps customers identify and choose top APN Partners that have demonstrated technical proficiency and proven customer success in specialized solution areas.
To receive the AWS Competency designation, APN Partners must undergo rigorous technical validation related to industry-specific technology, as well as an assessment of the security, performance, and reliability of their AWS solutions. This validation gives customers complete confidence in choosing APN Partner solutions from the tens of thousands in the AWS Partner Network.
View all AWS Competencies and designated APN Partners >>
Technology Partners
Built on AWS, Periscope Data allows organizations to gain deeper, actionable insights across the business to enable both data teams and their business stakeholders. Ingest, store, analyze, visualize, and report on data in one, unified platform.
Teradata delivers better business outcomes through technology-enabled solutions. They work with leading businesses in over 75 countries and supports clients in telecom, transportation, consumer packaged goods, financial services, and manufacturing.
Consulting Partners
SoftServe DevOps services leverage the cloud and make software meet your business needs through "one-click deployment." They help customers gain the ability to continuously deploy their software, when they want to, and with confidence.
BluePi deploys your app by bringing together development and operations. They deliver seamless DevOps experiences using tools like Github, AWS Developer Tools, Teamcity, Chef, and Ansible.
BJSS applies DevOps principles to break down the barriers that often exist between the two teams, enabling them to work together to deliver systems into production reliably, safely, and rapidly.
Cloudar works with your developers or application engineers throughout the entire project lifecycle. Optimizing deployment strategies and application architecture, designing CI/CD pipelines and monitoring strategies, DevOps is in their DNA.
Technology Partners
Monitor, observe, and profile serverless apps built on AWS Lambda. IOpipe speeds up development and operations by providing real-time metrics, monitoring, tracing, and profiling.
Consulting Partners
Rackspace helps businesses tap the power of AWS by removing the complexity of architecting, hosting, and managing financial services operations on AWS. They help customers securely transform IT operations to run workloads in AWS, while ensuring they remain in compliance with regulatory guidelines.
Technology Partners
DataRobot automates the data science workflow, enabling users to build and deploy highly accurate predictive models in a fraction of the time of traditional methods. With DataRobot, financial services organizations can lower costs, and reduce exposure to regulatory fines and issues.
Lombard Risk COLLINE is a web-based solution that supports all regulatory and strategic collateral management needs anywhere the business operates. It is available in the cloud as a managed, Software as a Service (SaaS) delivery option, and relieves the burden of procuring, operating, and securing infrastructure whilst leveraging the cloud to deliver rapid, secure deployments.
Consulting Partners
CTAC has been providing web communications and development, technical support services, and mission-oriented business solutions to the public and private sector since 1993. They provide comprehensive technical expertise and deliver low risk, full scope web solutions.
Leidos works to address some of the world's toughest challenges in the defense, intelligence, homeland security, civil, and healthcare markets. Their 33,000 employees support vital missions for government and commercial customers.
Technology Partners
Druva's unique expertise keeps data safe from corruption or accidental deletion. Their solutions prevent the mishandling of highly regulated information by unauthorized users while establishing single point for policy enforcement.
Technology Partners
Pagely offers managed WordPress hosting expertise and flexible solutions to large-scale projects. Their sweet spot is publishers, e-commerce, and education, but any WordPress site in need of speed and high availability can benefit from Pagely.
Consulting Partners
Accenture has a global capability for more than 40 industries. Migrate, modernize, and transform business-critical applications. Enable new applications on AWS; reduce support costs for unsupported/legacy operating systems; and ensure application of integrated security architectures.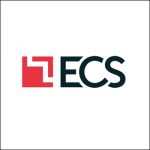 ECS combines a background in Microsoft and AWS applications to help clients modernize their platforms, allowing them to track and analyze data and query trends over a larger historical data repository.
kloia's focus is the transition from .NET to .NETCore, which brings benefits like cross-platform, higher performance, scalability, and native Docker container support, in addition to orchestration on self-managed Kubernetes or Amazon ECS.
Neudesic is one of a select group of APN Partners certified to help you migrate, build, and manage Microsoft applications in the AWS cloud. They can help make it easy, secure, and cost effective.
Onica combines deep AWS expertise with years of Microsoft experience to create integrated solutions. They have an AWS certified team of experts in automating Microsoft deployments onto AWS, as well as managing enterprise migrations from legacy infrastructures.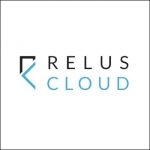 Relus Cloud engages with customers in strategy, assessment, implementation, and management of .NET workloads on AWS through modernization of infrastructure and cloud-native enhanced architectures.
Modernizing an application requires more than a "lift-and-shift" action, and Six Nines helps organizations take their legacy applications and build a modern well-architected framework around them.
TriNimbus has helped customers reach cost optimization, disaster recovery, and modernization goals by migrating Microsoft workloads such as SharePoint, Exchange, and homegrown .NET workloads to AWS.
Technology Partners
CoreSite's portfolio strategy, the "Cloud of Clouds" allows you to connect easily and securely to the applications and data you need, globally. They have the infrastructure, platform, tools, people, experience, and relationships to support your cloud journey.
Consulting Partners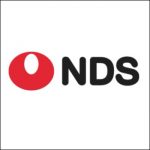 NDS provides SAP ERP consulting services (business strategy development, process innovation, optimal IT solution proposal, ERP build, etc.) based on differentiated capabilities in various industries such as public, manufacturing, and distribution.
Consulting Partners
HeleCloud provides strategic technology consultancy, engineering, and cloud-based managed services and training. They take organizations on a complete journey into the AWS cloud environment.
Smartronix is an end-to-end solutions provider with a dedicated team of cloud professionals with services ranging from strategy, design, implementation, and managed services.