Rapid SAP S/4HANA Conversion and Migration from On-Premises to AWS in a Single Step
By Sivakumar Varadananjayan, Global Head, SAP Cloud & Technology – Cognizant
By Imran Rashid, Principal Partner Solution Architect SAP, WW – AWS
Cognizant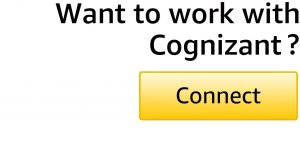 This post helps readers learn about the challenges faced by customers who perform the SAP ECC conversion to SAP S/4HANA followed by a migration to Amazon Web Services (AWS).
In addition, we discuss how Cognizant accelerates this conversion and migration process of the customer's on-premises SAP ECC system to SAP S/4HANA on AWS in a single step.
Cognizant is an AWS Premier Consulting Partner with the SAP Competency designation and five other AWS Competencies. Cognizant is also a member of the AWS Managed Service Provider (MSP) and AWS Well-Architected Partner Programs.
Cognizant is eligible for the AWS Migration Acceleration Program (MAP) funded by AWS that offsets the migration costs of cloud adoption for customers. Cognizant and AWS jointly help customers on their SAP landscape migration journey through MAP.
Market Trend
Recently, SAP extended a maintenance commitment for core applications of the SAP Business Suite 7 until December 2027. It's expected that SAP customers would adopt SAP Intelligent Enterprise SAP S/4HANA during this maintenance period.
According to SAP, more than 13,800 customers have already chosen SAP S/4HANA, and thousands are actively considering deployment of the solution. Recent surveys from the German-Speaking User Group (DSAG) indicate that over 49% of customers plan to migrate to SAP S/4HANA within the next three years.
In addition to the existing customer base, thousands of new enterprise customers bought SAP S/4HANA licenses. SAP customers are looking for an option to move towards SAP S/4HANA with a risk-free approach and faster migration adoption.
Especially with heavy customization on SAP ECC, customers are looking for the best approaches to handle complexity during SAP S/4HANA migration and conversion. Customers are looking for a scalable, agile, flexible platform to handle SAP S/4HANA adoption.
Cognizant Solution
Cognizant built several SAP S/4HANA solutions for industries such as life sciences, manufacturing, chemical, consumer goods, and utilities. These ready-to-run solutions can reduce the SAP S/4HANA implementation timeline by 25-35%.
Interestingly, these SAP S/4HANA industry solutions integrate with robotic process automation, machine learning-based smart applications, and industry KPIs like LifeSight. In addition, Cognizant's SAP S/4HANA industry solutions integrate with AWS services like Amazon SageMaker.
For customers who want to combine the SAP ECC with SAP S/4HANA conversion and cloud adoption, Cognizant provides rapid solutions which help customers to adopt SAP S/4HANA and the AWS Cloud in a single step.
Customer Benefits
Cognizant's SAP on AWS solutions has delivered deep business impact to key clients through large transformational projects, including—but not limited to—the following:
Achieving SAP S/4HANA and AWS adoption in a single step.
Preventing multiple downtimes.
Reducing overall downtime by 70%.
Reducing operational cost by up to 60% in single-step migration.
Significantly improving time-to-market.
Enhancing recovery of core business applications through better disaster recovery (DR).
Improving data services jobs by 90%.
Helping customers fetch real-time data for rapid business decisions.
Enabling clients' SAP S/4HANA digital journeys, among other outcomes.
Risk-free SAP S/4HANA implementation.
Real-World Use Case
Cognizant recently completed pilot work for a German digital publishing company that involved converting and migrating their on-premises SAP ECC 6.0 EHP 8.0 to SAP S/4HANA 1909 on AWS in a single step.
Similarly, thousands of SAP customers are still running SAP ECC in on-premises data centers globally and exploring options to migrate to SAP S/4HANA to the cloud.
Customers are choosing AWS as their cloud provider because companies that run SAP on AWS gain many advantages in terms of flexibility, agility, and lower total cost of ownership (TCO). Running critical SAP workloads on AWS enables your business to be more agile, cost-effective, and secure than running them on-premises. AWS provides cloud-native services that streamline your ability to adopt emerging technologies, and enable greater innovation and faster time-to-value.
SAP customers have the ability to leverage large scale-out setups for their SAP S/4HANA workloads on the AWS Cloud, and take advantage of the innovation of the AWS Nitro System, a combination of purpose-built hardware and software components that provide unparalleled performance. AWS helps these customers achieve SAP S/4HANA transformations as efficiently and seamlessly as possible.
Cognizant helps accelerate this conversion and migration to AWS with a single-step approach. The migration creates opportunities for additional use cases for customers to improve their core business processes by integrating their SAP landscapes with other AWS services.
For example, customers can leverage a Data Lake on AWS, AWS IoT, artificial intelligence and machine learning, serverless data integration using AWS Glue, and interactive query service using Amazon Athena to accelerate innovations and business results while lowering IT costs. Integration with Amazon SageMaker enabled Cognizant's digital publishing customer to deploy customer-specific machine learning.
Solution Approach
Cognizant has been helping customers with SAP production hosting since 2014. Cognizant started the SAP Cloud-specific proof of concepts in 2011, and has since built a proven framework called Cognizant Cloud Assessment and Transformation Framework (cCAT) based on their rich experience.
The cCAT frameworks cover the following:
Best practices
Standard operating procedures
Automations
Tool and accelerators
The cCAT framework is applicable to all phases of SAP Cloud adoption, such as covering end-to-end SAP Cloud lifecycle management.
Cognizant SmartMove
SmartMove is Cognizant's qualified and proven SAP S/4HANA conversion and cloud migration factory, and is an SAP-qualified partner packaged solution. SmartMove simplifies customer SAP S/4HANA enablement using the Cognizant SAP S/4HANA conversion factory that leverages FAST to convert into SAP S/4HANA and adopt AWS in a single step.
SmartMove provides a risk-free, comprehensive solution to transform customers' SAP landscape into one that's intelligent enterprise-ready. SmartMove covers best practices, tools, robotic process automation (RPA), quality gates, and automation for SAP S/4HANA conversion.
By leveraging cCAT and the SmartMove accelerator, Cognizant provides FAST conversion and migration of SAP S/4Hana to AWS. The following figure explains the FAST process.
Figure 1 – FAST SAP S/4HANA conversion by the DMO option with System Move.
Key Steps of FAST
Finalize the target system availability, Recovery Point Objective (RPO), and Recovery Time Objective (RTO) based on customer requirement.
Finalize the security requirement based on customer compliance.
Run the HANA Sizing Report on the source system.
Target sizing (Bill of Materials) based on SAP HANA sizing and other business requirements.
Finalize the high availability and DR design based on system availability and RPO and RTO requirements.
Prepare the target system landscape on AWS based on the sizing report's output.
Provide the complete download directory for the target system landscape in a separate directory.
If necessary, align the operating systems of the different Primary Application Server (PAS) hosts.
Start Software Update Manager (SUM) on the PAS host with the normal system update and database migration procedure.
During the SUM with Database Migration Option (DMO) run, SUM displays a dialog in which you can enable the system move option. In a further dialog later on, you're prompted to transfer the SUM directory content from the source system to the target system.
After the data transfer, the SUM with DMO procedure is complete on the source system, and you can continue with the procedure on the target system.
Finish the system update and database migration procedure on the target system.
Best Practices Built on Lessons Learned
Source system readiness
Proper sizing of the target system
Finalizing Bill of Materials
Target AWS architecture design
Target SAP landscape design
Network bandwidth
SAP S/4HANA conversion
ABAP remediation / functional specification
Summary
Cognizant is providing consulting and execution services for SAP customers to migrate the SAP landscape from on-premises to AWS, with SAP S/4HANA implementation on AWS combining SAP S/4HANA conversion and migration to AWS in a single step using the Cognizant migration factory called SmartMove.
Cognizant has a proven framework called Cognizant Cloud Assessment Transformation (cCAT) that is built on 7+ years of SAP migration experience to AWS. It covers all of the best practices, accelerators, tools, and automation, as well as end-to-end SAP cloud life cycle management. This includes all phases of SAP cloud migration: assessment, mobilization, migration, modernization, and optimization.
Post-adoption of SAP on AWS is extremely critical for customers, and Cognizant helps leverage SAP-specific automation use cases. These are bundled under Managed Platform as a Service (mPaaS) and cover all layers, including infrastructure, operating systems, databases, and applications.
There are a number of AWS services available to help automate DevOps-based automation for SAP. Cognizant delivers this automation for infrastructure provisioning, SAP installation (including SAP clusters by leveraging AWS Launch Wizard), auto scaling, SAP kernel patch automation, HANA upgrades using AWS Systems Manager, and more.
All of these automations can help to reduce manual work up to 60% and ensure error-free administration. SAP customers who adopted mPaaS automation scenarios are seeing up to 55% cost savings due to operational efficiency. To learn more, see the Cognizant SmartMove page.
---
Cognizant – AWS Partner Spotlight
Cognizant is an AWS Premier Consulting Partner and MSP that transforms customers' business, operating, and technology models for the digital era by helping organizations envision, build, and run more innovative and efficient businesses.
Contact Cognizant | Partner Overview
*Already worked with Cognizant? Rate the Partner
*To review an AWS Partner, you must be a customer that has worked with them directly on a project.