Unlock the Power of Your Business Data with AWS Partners
By Pete Lumbert, Global Segment Lead, Data and Analytics – AWS
By Amanda Mock, APN References Lead – AWS
A recent Accenture study suggests that only 32% of businesses are able to realize the value of their business data.
The underlying technical challenges driving this are well understood: data is increasingly diverse and relentlessly accumulating; infrastructure and solution needs vary by line of business, accentuating complexity; and the need for strategic support to influence organizational value and increase data trust has never been greater.
With over 15 years of experience developing one of the most comprehensive sets of cloud services and solutions, Amazon Web Services (AWS) is well-positioned to shepherd your data journey.
Our extensive data capabilities span databases, analytics, business intelligence (BI), and machine learning (ML), resulting in an end-to-end data strategy that supports virtually any workload, use case, and type of data. AWS can help you enhance data-driven decision-making, reduce operational overhead, and speed time to data value.
As an integral part of our business, members of the AWS Partner Network (APN) accelerate customer outcomes. Working together with thousands of system integrators (SIs) and independent software vendors (ISVs), AWS is able to help customers solve complex problems with modern cloud data strategies.
Read on to learn how AWS Partners are helping customers tap into the power of data to support decision making, visibility, application innovation, supply chain transformation, and risk mitigation.
Make Better, Faster Decisions with Data
AWS services and partners are making it easier for businesses to build a data-driven culture by enabling democratized access to insights, regardless of a user's current data-fluency. And partners like eCloudvalley are supporting the AWS mission to drive customer data value.
eCloudvalley
eCloudvalley, an AWS Premier Tier Services Partner, provides comprehensive consulting services to help customers transform their business on the cloud. Last year, eCloudValley was named a Hong Kong AWS Partner of the Year as well as an ASEAN Partner of the Year for its dedication and expertise helping customers efficiently migrate to AWS.
eCloudvalley has obtained AWS Competencies recognizing the company's consulting expertise in Data and Analytics, DevOps, Machine Learning, and more. The AWS Competency Program validates AWS Partners with demonstrated AWS technical expertise and proven customer success, providing go-to-market support and additional APN benefits to help grow reach and customer satisfaction.
When seeking a trusted advisor, AWS Competency Partners with proven domain experience act as a force-multiplier for driving organizational alignment and delivering comprehensive as well as line-of-business outcomes.
Improve Visibility into the Customer Journey
With AWS, users can create a customer data platform (CDP) that allows them to view customers across the varied touchpoints of their journey, creating a "360-degree customer view" that the business can use to improve customer experience, refine audience segmentation, improve ad targeting, and offer hyper-personalized experiences to spark user delight.
Publicis Sapient
AWS Advanced Tier Services Partner Publicis Sapient helps customers design and build end-to-end cloud platforms leveraging its AWS expertise.
Publicis Sapient's "turnkey solutions" like CDP Quickstart are designed to help customers modernize experiences and personalize the customer journey. On the administration side, CDP solutions expedite platform interconnectivity, converge datasets with out-of-the-box-activation, and offer a suite of visualization tools.
As an AWS Data and Analytics Competency Partner, Publicis Sapient has differentiated itself by offering consulting services to help customers transform their business with data delivery and insights from AWS.
Innovate Faster to Keep Up with Customer Demands
As your customer needs change, your applications need to modernize with them. Applications built on AWS are designed to support agility and scalability, meaning that when your data needs and customer demands grow, your applications can scale in parallel.
Starburst
Starburst Galaxy, an enterprise-ready structured query language (SQL) query engine from AWS Partner Starburst, facilitates data insights across multiple lines of business within a customer's data estate.
A federated query engine like Starburst Galaxy fits hand-in-glove into a distributed data architecture, allowing organizations to innovate and scale based on the needs of their individual applications.
As an AWS Graviton Ready Partner (part of the AWS Service Ready Program) Starburst is a validated ISV helping customers accelerate and scale adoption of AWS Graviton purpose-built AWS silicon processors designed to drive compute and cost efficiency based on the Graviton chip architecture.
Improve Supply Chain Visibility, Automation, and Resilience
Modern data and analytics solutions help cultivate end-to-end supply chain visibility. By tapping into the powerhouse of data, businesses can realize more accurate supply chain planning, intelligent buying, on-time in-full (OTIF) compliance, improved warehouse management, and enhanced logistics resiliency.
Fivetran
Fivetran is an AWS Partner that provides an automated data movement platform designed to help customers extract, load, and transform (ETL) their data on AWS.
Fivetran's Data Pipelines solution provides a robust plug-and-play platform that can rapidly operationalize supply chain visibility and quickly and securely automate data flows to support reduced complexity, risk, and cost.
As part of the AWS Service Ready Program, Fivetran achieved the Amazon Redshift Ready specialization recognizing its expertise in delivering analytics platforms ready to integrate with Amazon Redshift to support simplified analysis and sharing.
Mitigate Risks with Proactive Fraud Detection
With global cyber fraud on the rise, businesses need to take proactive steps to mitigate risk. AWS can help identify and stop fraudulent activities to protect your organization and your customers.
Virtusa
Virtusa, an AWS Premier Tier Services Partner, helps customers drive innovation and agility with end-to-end cloud migration and management services. Virtusa's financial services offerings help organizations uncover risks, develop protection strategies, and create forward-looking data protection solutions designed to drive innovation.
Virtusa was recognized as a 2022 global Data and Analytics Partner of the Year and as a global Industry Partner of the Year for its expertise and dedication to providing advanced cloud consulting services to their customers.
Virtusa has obtained several AWS Competencies, including the AWS Financial Services Consulting Competency, recognizing the company's expertise and solutions designed to help customers architect and modernize solutions based on AWS best practices. AWS Financial Services Competency Partners like Virtusa are uniquely positioned to help customers in the financial industry with streamlined data aggregation, reporting, and analytics.
Optimize Performance and Increase Data Visibility
As your business grows, so does the amount data you need to store, analyze, and interpret. With services spanning the functional spectrum, AWS is here to scale with you.
Having data visibility provides organizations greater agility to predict the future needs of their business and to plan migration and modernization projects that can optimize operational processes and reduce time to value.
Unravel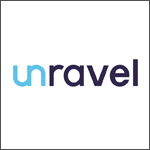 Unravel is a data observability partner who can provide insight into your AWS utilization to diagnose where you can increase performance and drive efficiencies.
Unravel for Amazon EMR is designed to identify customer applications well-suited for optimization. The solution provides actionable recommendations to improve performance and enhance resource efficiencies as a part of application modernization or a migration to AWS.
As an AWS Global Startup Partner, Unravel has been able to take advantage of AWS resources and innovation support to accelerate its ability to enhance customer experiences and pave a path to solution modernization on AWS.
Summary
While we covered only a few options to accelerate data-driven decision making for businesses, there are many more AWS services and partner solutions you can leverage to gain enhanced business value from your data.
Wherever you are on your data journey, AWS and our AWS Partners have solutions and offerings designed to help grow your business.