Data and Analytics Partners Scale Their Business with AWS Partner Differentiation Programs
By Kathryn Martini, Sr. Product Manager, Benefits – AWS
In the data and analytics world, many customers have learned how expert AWS Partners can help them rethink and modernize their data architectures, or migrate and manage data warehouses, data-driven applications, and governed data lakes on Amazon Web Services (AWS).
To set your data and analytics business apart, it's important to leverage the AWS Partner Network (APN) and our various differentiation programs.
Whether you are just beginning to build or expand your AWS-based business, AWS offers programs to help you succeed at any stage of your cloud adoption journey.
In this post, I'll walk you through four APN programs and use a data and analytics lens to show how they can be stacked to work together on your behalf:
I will also review some of the benefits you receive for participating in AWS Partner differentiation programs, and how to get started right away.
Why Validate Your AWS Expertise?
When customers look for AWS Partners, they want to know what your specialties are, and they want to hear from customers with similar business challenges about the work successful you've done for them in the past.
Here are several ways the AWS Partner Network can help you drive better business opportunities:
AWS Partner differentiation programs are designed to increase your visibility with customers who are seeking a choice when looking for AWS Partners to team up with. APN program badges establish your validated expertise in the market.
Value-added benefits help your business grow and scale. This includes marketing, funding, technical enablement, and additional opportunities to engage with AWS.
Connect with AWS service and segment teams when they're promoting partners to customers. AWS differentiation partners are top of mind for customer engagements, as they are already aligned with AWS strategies and best practices.
Through these validations, AWS helps customers find the right partner for the right job.
Showcase Your Skills in AWS Data and Analytics Services
The AWS Service Validation Programs—AWS Service Delivery and AWS Service Ready—are a great fit if your company has native AWS service-level expertise or product integrations you want customers to know about.
Both AWS Service Delivery and AWS Service Ready provide service-level validation for partners:
AWS Service Delivery validates partners that have a deep understanding of specific AWS services, such as Amazon Redshift or Amazon Kinesis. These partners have demonstrated experience and proven success in delivering these services to customers.
AWS Service Ready validates software products that work with specific AWS services and follow best practices for sound architecture. Securing these validations means you can promote your product as Amazon Redshift Ready, for example.
A data transformation company, Belle Fleur Technologies was one of the original Amazon QuickSight Delivery launch partners and credits the AWS Service Delivery Program for helping the company close 75% more opportunities than it did the year prior to joining the program.
"It just made sense for us to partner with (AWS), and the mentorship along the way is what we definitely needed as we were building our business from its infancy. There's a lot of things you have to consider beyond just the technology," says Tia Dubuisson, Founder and President at Belle Fleur.
AWS Service Validation Program applications include a unique technical validation checklist for each service, and require two customer case studies. To get started, download the new program guide in AWS Partner Central (login required).
Certain AWS service designations can also accelerate your AWS Competency and MSP achievements. For data and analytics partners, the Amazon EMR, Amazon Kinesis, Amazon Redshift, Amazon QuickSight, or Amazon DynamoDB Delivery designations make it easier to attain the AWS Data and Analytics Competency because members have already been validated for some requirements.
Let's take a look at the Competency program requirements and benefits!
Prove Your Company's Data and Analytics Competency
Whereas AWS Service Validation Programs demonstrate a company's expertise at the individual AWS service level, the AWS Competency Program helps partners differentiate at a much broader level.
Attaining an AWS Competency helps partners market their specialization areas across entire industries, such as financial services or retail, along with use cases like data and analytics, or workloads like SAP and Oracle.
AWS Data and Analytics Competency Partners help customers evaluate and use tools and best practices for collecting, storing, governing, and analyzing data at any scale. They move customers' analytic workloads to AWS, accelerate their path to machine learning insights, and help them get more overall value with data governance.
Civis Analytics is a Data and Analytics Competency Partner that provides an end-to-end environment for data science and business teams to build and deliver predictive person-level analysis via interactive tools, reports, and products.
"Our AWS Data and Analytics Competency and AWS partnership yields several benefits," says Nathan Moore, Sr. Partnerships Manager at Civis Analytics. "Most importantly, adherence to AWS best practices ensures we can customize the storage and compute requirements for each client at a moment's notice. This speed is particularly impactful for our public and nonprofit sector clients whose compute needs scale cyclically at high traffic times of the year."
Another good example of accelerating the partner journey is Morris & Opazo, who achieved Amazon DynamoDB, Amazon Redshift, and Amazon Kinesis Delivery designations before moving to achieve their AWS Data and Analytics Competency. Read the full case study >>
"Being an AWS Partner with the Data and Analytics Competency means we have the knowledge, capacity, and tools to help our clients get the most out of their big data workloads on AWS," says Marcelo Rybertt, Country Manager and CTO at Morris & Opazo, which was named an AWS Differentiation Partner of the Year from Chile.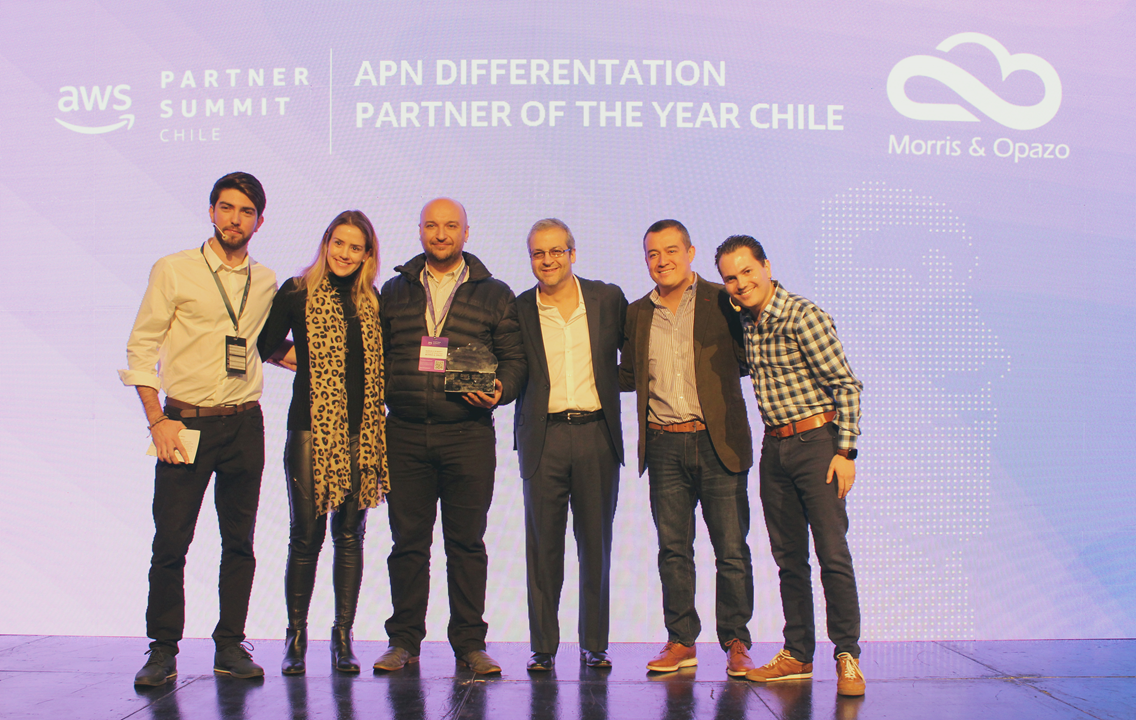 It's important to note that AWS Partners in differentiation programs do not pay to get in; they earn it based on technical expertise that is validated by AWS or, in some cases, third-party auditors.
Across all four differentiation programs, partners provide a technical validation checklist and 2-4 case studies that demonstrate their services or software products have been leveraged successfully by customers.
Full Customer Lifecycle Support with AWS MSP Partners
The AWS Managed Service Provider (MSP) Program validates partners for providing full customer lifecycle solutions. Attaining the AWS MSP designation helps you grow and promote your business across four key areas: 1) plan and design; 2) build and migrate; 3) run and operate; and 4) optimize.
As mentioned, there are many paths partners can take within the APN; Deft started its journey with the crowning achievement of attaining the AWS MSP and then moved to earn two AWS Service Delivery and two AWS Competency designations. Read the full case study >>
"The AWS Managed Service Provider Program holds us accountable for running a high-quality business and maintaining high standards for how we run our customers' AWS environments," says Eric Dynowski, Chief Solutions Officer at Deft. "The evolving nature of the MSP audit criteria keeps us on our toes, so by the time our customers approach us about something, we already have a strategy in place to address it."
Next-gen AWS MSPs help customers solve complex business needs at any stage of their cloud adoption journey. These partners have been reviewed by a third-party auditor and validated for their full customer engagement lifecycle, which starts with planning and deployment and carries on through long-term operations and optimization.
Value-Added Benefits for Partners
Because all of these programs have a high technical bar, partners receive a variety of benefits for their participation. Each program offers core marketing benefits, technical enablement, unique service or segment benefits, and additional opportunities to engage with AWS teams.
Core marketing: Partners receive core marketing benefits that help them gain visibility with customers, AWS sales, and AWS internal teams. When a company or product is validated, AWS adds a promotional listing on the AWS website and Partner Solutions Finder. This is the APN search engine for customers seeking validated partner services and products that can help their business succeed.
Funding: All of our differentiation programs offer Marketing Development Funds (MDF) cash to partners for every designation they achieve within the past 36 months with no cap. A key funding resource for AWS Competency and MSP Partners is an additional technical capability discount if they participate in the AWS Solution Provider Program.
Unique service and segment benefits: Because each AWS service and segment have unique selling points, there are sometimes unique benefits for attaining specific designations. For example, the Amazon EC2 for Windows Server designation and AWS Migration Competency offer additional funding. By becoming a next-gen MSP, partners earn industry and analyst recognition of their third-party audited expertise.
Bespoke technical enablement: The partners in our differentiation programs are often the ones AWS service and segment teams reach out to for special opportunities. Depending on a partner's AWS Competency, for example, they may gain access to NDA segment roadmaps to receive key information on the direction of AWS technologies and how to position their communications with customers. AWS MSP Partners, meanwhile, gain access to guides, whitepapers, and an entire resource library.
In 2022, all AWS Partners in a differentiation program will be invited to a quarterly "Deeper Learning" virtual series based on their designations. These are designed with technical teams in mind and include AWS service and segment roadmaps, feature release previews, deep dives, and more.
Partners and AWS Are Better Together!
AWS Partner differentiation programs are synergistic, working together to grow your team's cloud skills and enhance your product and service offerings for customers. The AWS expertise gained and validated through these programs helps partners scale their business and reach new audiences.
Databricks, for example, achieved the AWS Data and Analytics Competency and further differentiated its business by attaining an Amazon Redshift Ready designation for its Lakehouse Platform. With these validations in place, Databricks joined the APN Global Startup Program and the AWS ISV Accelerate Program, which helps independent software vendors (ISVs) drive new business and accelerate sales cycles by connecting participants with the AWS Sales organization.
"AWS is investing in teams to improve the co-sell experience for ISVs, and we've seen a dramatic improvement," says Justin Fenton, Sr. Director of AWS Alliances at Databricks, which increased its partner-led channel by 300% year over year. Read the full case study >>
AWS Partners in the data and analytics space are uniquely positioned to help customers take full advantage of all that AWS has to offer. With AWS Partner differentiation programs, you can unlock more benefits and opportunities as you progress through your AWS Partner journey and grow with the AWS Partner Network.