Introducing Supply Chain Solutions Validated by AWS
By Manish Govil, Global Segment Leader, Supply Chain – AWS
By Kartik Mehta, Global Segment SA, Supply Chain – AWS
By Christin Voytko, APN Launch Manager – AWS
The AWS Partner Network (APN) is excited to introduce the AWS Supply Chain Competency, featuring top AWS Partners who provide professional services and cloud-native supply chain solutions on Amazon Web Services (AWS).
These solutions enable companies of every size and segment to enhance their responsiveness to customers, strengthen their resilience to disruptions, and become more responsible to the environment and global community.
The world is grappling with a perfect storm of supply chain challenges triggered by a global pandemic, geopolitical conflicts, weather, and labor disruptions. This has resulted in rampant product shortages, unplanned price increases, and chronic uncertainty across global supply chain for companies of all sizes and industries.
Customers are looking for supply chain technology capabilities to meet these challenges. The AWS Supply Chain Competency helps customers quickly and easily identify AWS Partners across the end-to-end supply chain domains of Plan, Source, Make, Move, and Enable, resulting in better customer experience and lower supply chain operating costs.
AWS Supply Chain Competency Launch Partners
The AWS Competency Program is designed to highlight AWS Partners who have demonstrated technical proficiency and proven customer success in specialized solution areas.
The AWS Supply Chain Competency is tailored for customers to connect with top partners that build and accelerate the delivery of cloud solutions on AWS.
We invite you to explore the following Supply Chain Partner offerings recommended by AWS:
Accenture helps clients reimagine, build, and operate supply chain networks that orchestrate change, simplify life, and positively impact business, society, and the planet. Accenture does this through a human-centered and data-driven approach that continuously innovates and generates significant, sustainable global impact. Built on the three pillars of customer centricity, zero-based mindset, and responsible operations and organizations, this is what Accenture calls the Intelligent Supply Chain.
Aera Technology is the decision intelligence company that makes business agility happen. The company's innovative cloud platform integrates with existing systems to make and execute business decisions in real time. In the era of digital acceleration, Aera helps enterprises around the world transform how they respond to the ever-changing environment.
Anaplan is a transformative way to see, plan, and run your business. Using the proprietary Hyperblock technology, Anaplan lets you contextualize real-time performance and forecast future outcomes for faster, confident decisions. Anaplan enables connected strategy and planning across your enterprise to move your business forward.
FourKites is a leading supply chain visibility platform that extends visibility beyond transportation into yards, warehouses, stores, and beyond. Tracking more than 2.5 million shipments daily across road, rail, ocean, air, parcel, and courier, and reaching more than 200 countries, FourKites combines real-time data and powerful machine learning to help companies digitize their end-to-end supply chains.
HERE is a leading location data and technology platform that moves people, businesses, and cities forward by harnessing the power of location. By leveraging HERE's open platform, customers are empowered to achieve better outcomes – from helping a city manage its infrastructure or a business optimize its assets to guiding drivers to their destination safely.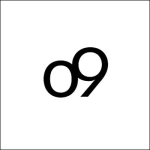 o9 offers a leading AI-powered planning, analytics, and data platform called the Digital Brain that helps companies across industry verticals transform traditionally slow and siloed planning into smart, integrated, and intelligent planning and decision making across the core supply chain, commercial, and P&L functions.
The Peak AI System on AWS provides retailers with a central system of intelligence to optimize three core areas of their businesses: marketing, merchandising and buying, and supply chain operations.
Slalom offers a unique approach to transformation, working backwards from business outcomes to identify opportunities for digital transformation on AWS to achieve a resilient and agile supply chain. Slalom supports clients in evaluating relevant use cases for digital transformation, and delivering on those opportunities to unlock value throughout supply chain operations. As an AWS Premier Tier Services Partner, half- or full-day workshop funding is available to start your supply chain transformation.
StratusGrid supports supply chain and logistics companies with advanced cloud services and software development focused on the specific business needs and pain points commonly experienced in the industry. It takes a consultative, partner approach in order to grow alongside your organization. Along the way, StratusGrid helps you accomplish amazing things with technology and the cloud.
Vinculum offers a retail suite designed for omnichannel commerce. With integrations to 150+ leading webstores, marketplaces, 3PLs, and last-mile fulfillment providers, Vin eRetail enables businesses to sell across channels, fulfill cost-effectively, and unlock new revenue streams.
.
---
Customers: Accelerate Your Supply Chain Transformation
AWS Supply Chain Competency Partner products can help you improve customer centricity, increase the speed of decision making and operations through automation and AI, and become more resilient to disruptions and environmentally sustainable.
Learn how to accelerate your supply chain transformation with AWS Supply Chain Competency Partners.
Partners: How to Join the AWS Supply Chain Competency Program
AWS Partners with experience in supply chain solutions can learn more about becoming an AWS Competency Partner. The AWS Supply Chain Competency Validation Checklists for Services and Software (login required) provide the criteria necessary to achieve this AWS Competency designation.
AWS Supply Chain Competency Partners receive added benefits (login required) in addition to AWS Competency Benefits.
To apply, please review the Program Guide and access the application in AWS Partner Central.