Supporting our Veterans through training, workforce development, and hiring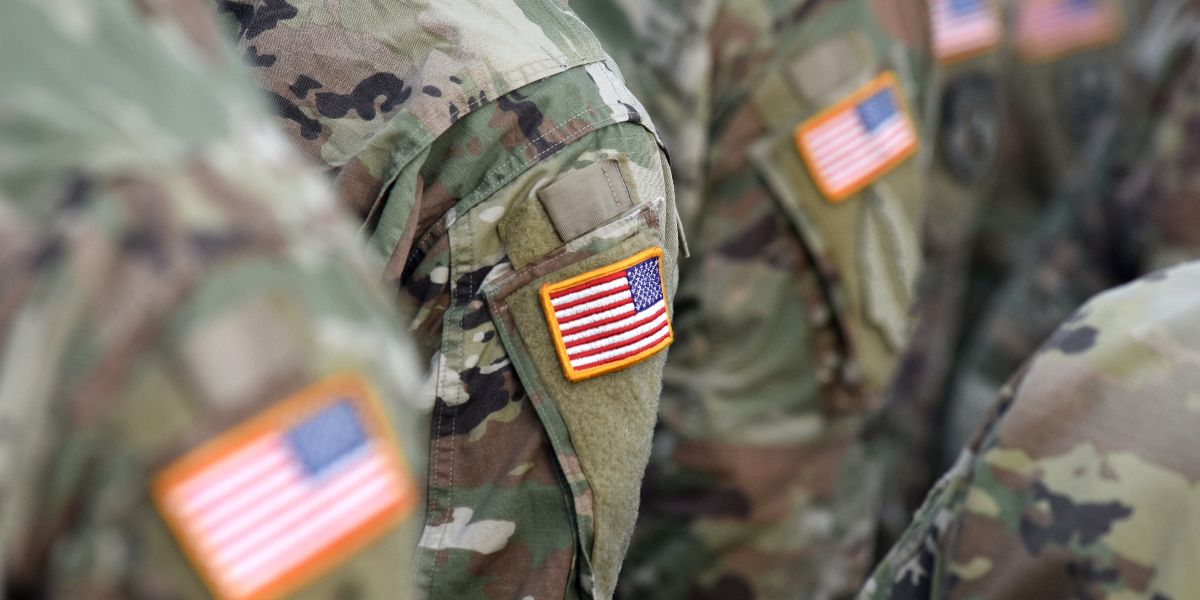 Earlier this year, Amazon pledged to hire 100,000 veterans and military spouses by 2024. This is an increase of our previous commitment to hire 25,000 veterans and military spouses by 2021—a goal we've already surpassed, with about 40,000 currently working for Amazon.
In 2020, the bipartisan Supporting Veterans in STEM Careers Act (S.153) was signed into law, which assists veterans re-entering the workforce and encourages veterans to pursue careers in STEM. At Amazon Web Services (AWS), we are committed to developing and hiring veterans and their spouses into roles focused on STEM in support of this act. AWS has a history supporting training and upskilling for high demand jobs in STEM fields.
John Quintas, Amazon's director of global military affairs, recently reiterated that "we value the unique skills and experience that the military community brings—and our new hiring commitment will expand the impact that military members currently have on every single business across the company."
Providing training in the cloud for veterans
AWS Educate supports US veterans, transitioning military personnel, and their spouses with access to resources to accelerate cloud learning. As part of Amazon's pledge to offer US veterans, transitioning veterans, and military spouses training for high-demand cloud computing jobs, AWS is providing no-cost membership to AWS Educate, with pathways to learn more about software development, solutions architecture, big data/data engineering, and operations/technical customer support. Membership includes access to: an AWS Educate Starter Account with $50 AWS Promotional Credit to build in the cloud; AWS Educate's Cloud Career Pathways and Badges, featuring 10-50 hours of self-paced learning content, assessments, and projects aligned to a chosen career path; and the AWS Educate Job Board with jobs and internships from Amazon and AWS Partners around the world. Want to learn more? Take a listen to our latest Fix This podcast spotlighting AWS Educate for Veterans featuring Caleb Jarrett, a U.S. Air Force Veteran who now works at AWS supporting the U.S. Department of Defense (DoD).
AWS re/Start is a full-time, classroom-based skills development and training program that prepares individuals for careers in the cloud and connects them to potential employers. A technology background is not required to apply. The program is open to military veterans and their families. Through scenario-based learning, hands-on labs, and coursework, learners can gain the technical and soft skills they need for an entry-level cloud role. AWS re/Start also provides learners with resume and interview coaching to prepare them for employer meetings and interviews. Learn how to apply.
This week we hosted the AWS Fiber Optic Fusion Splicing program for the first time on a military base, Joint Base Lewis-McChord in Washington. This two-day intensive program teaches individuals how to repair and test fiber optic cables, which are made up of tiny glass tubes and require specialized knowledge to repair.
Veterans and their spouses can also take advantage of AWS Training and Certification programs. Check out the multiple available programs, training, and resources for veterans and spouses.
Opportunities for jobs and apprenticeships
The Amazon Technical Apprenticeship is an upskilling program that trains military spouses and veterans for in-demand roles like cloud computing. Apprentices do not need to have previous technical experience, as they will gain valuable skills through a paid training course coupled with on-the-job training to best prepare them for careers at Amazon. As part of this program, apprentices work alongside subject matter experts, gaining knowledge, certification, and placement at one of the most innovative technology companies in the world. Hear more about the training and apprenticeship opportunities from a current employee Terry Dickerson, US Army veteran and current practice manager at AWS.
Amazon also participates in the U.S. Chamber of Commerce's Hiring Our Heroes Corporate Fellowship Program. Participants get management training and hands-on experience in the civilian workforce. Active duty service members are matched with Amazon based on their skills and preferences for a 12 week internship program. Learn more about the Hiring Our Heroes Corporate Fellowship program.
The Amazon Global Military Affairs (GMA) team established the Amazon Military SkillBridge (AMSB) program, through the collaborative efforts of the DoD by making the company an approved DoD SkillBridge provider. Amazon can now provide military members, who are separating within 180 days of service, with fellowship and apprenticeship opportunities in a variety of different Amazon roles. The goal for GMA is to train and extend full time offers to AMSB participants, just in time for their military transition into the civilian sector. Learn more about the AMSB program.
Learn more
Dive deep into these programs and more on the Amazon jobs for military and veterans site, and learn more about AWS's commitment to the US military.
---
Subscribe to the AWS Public Sector Blog newsletter to get the latest in AWS tools, solutions, and innovations from the public sector delivered to your inbox, or contact us.
The AWS Public Sector Blog needs your help. Please take a few minutes to share insights regarding your experience with the AWS Public Sector Blog in this survey, and we'll use feedback from the survey to create more content aligned with the preferences of our readers.