How Carbyne's cloud-native platform helps 911 call centers put eyes on the scene and more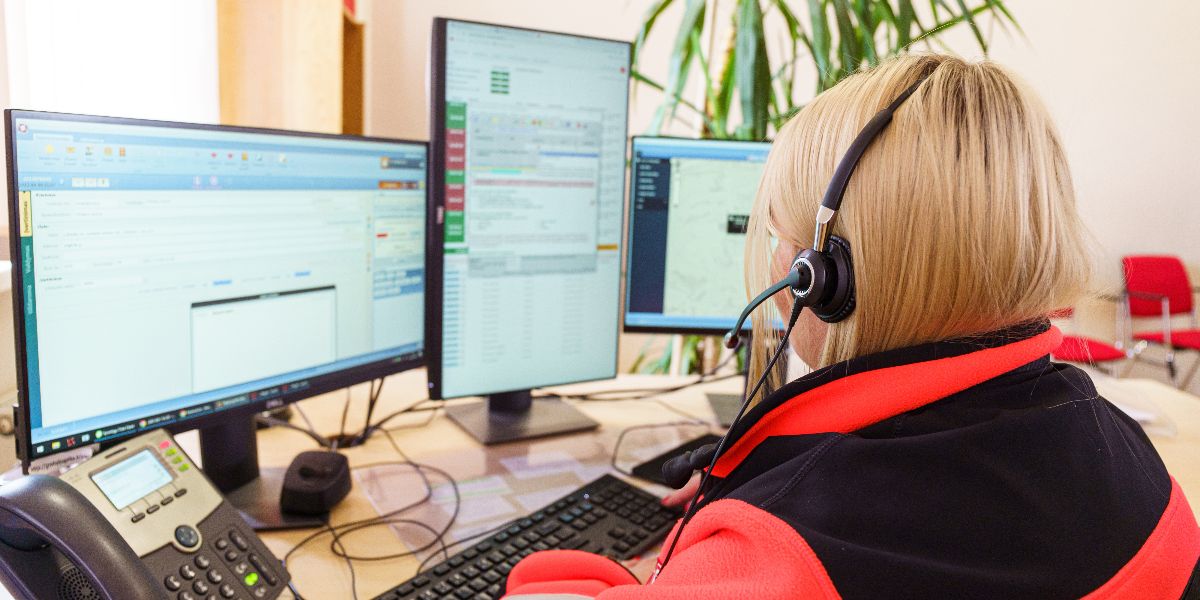 This is a guest post by Amir Elichai, the founder, chairman, and chief executive officer (CEO) of Carbyne.
The United States' 911 system has been operating for over a half-century, providing aid in case of emergencies. When someone makes a 911 call, the call-taking professionals on the other end of the line ask a series of questions to obtain the information they need to dispatch the right responders to help. 911 call centers, or public safety answering points (PSAPs), often face funding challenges when modernizing their systems and often operate with legacy technology, which may not be able to accurately locate callers or get live video from the scene of the emergency before dispatching the necessary police officers, fire-fighters, or paramedics to the scene.
Carbyne, an Amazon Web Services (AWS) justice and public safety customer and partner, provides 911 call handling systems, offering a cloud-native software as a service (SaaS) platform with two main product offerings for public safety clients: Carbyne Universe and Carbyne APEX.
Carbyne Universe provides total situational awareness for call-takers and field responders, including live caller video, silent instant messaging, pinpoint location, and more—all of which can be installed the same day, coexisting with a PSAP's existing call-handling system. Carbyne APEX includes the essential situational awareness capabilities of Carbyne Universe, and adds full call-handling capabilities including call transcripts, incident conferencing for cross-jurisdiction incidents, whisper mode for telecommunicator training, and more.
Although any PSAP can benefit from Carbyne's cloud-powered solution, certain regions with hostile, remote terrain can especially benefit from improved caller location and the ability to put eyes on the scene to determine the condition of callers, by having the caller click a short message service (SMS) link that initiates a video call. Once initiated, the caller can stream video to the call-taker and PSAP. This is crucial, for example, in situations where people are lost or hurt in the desert, and in desert-heavy counties like Alpine, Texas, as well as the surrounding counties of Brewster, Culberson, Hudspeth, and Presidio, all of which jointly form the Rio Grande Council of Governments (RGCOG).
Prior to working with Carbyne, RGCOG 911 call-takers were limited to the older technology of locating callers using cellular tower trilateration—known in industry parlance as automatic number identification/automatic location identification (ANI/ALI). Call-takers were often unable to ascertain the state of the callers without having eyes on the scene. Without the full picture of a caller's location and condition, some individuals did not receive adequate emergency response in the harsh, arid environment.
In February 2022, Carbyne and RGCOG launched the US's first i3-compliant cloud-native call handling system—resilient to earthquakes, fires, floods, and more. Created by the National Emergency Number Association (NENA), i3 is an Internet Protocol (IP)-based standard for next-generation 911 (NG911) networking and core services. Carbyne APEX has improved RioCOG's caller location from an accuracy of a few miles to within roughly 10 meters on over 85% of emergency calls. In many cases this improvement can mean the difference between successfully locating and delivering emergency response to a caller, and tragedy. Now, first responders in these remote areas can solve this critical challenge that has limited them for years, dispatching teams to scenes with improved situational awareness.
Carbyne's platforms leverage numerous AWS services, including:
Using AWS cloud-native technology, Carbyne empowers first responders like call-takers, dispatchers, supervisors, PSAP directors, police officers, firefighters, and paramedics with live video, instant messaging, and pinpoint location.
To learn more about Carbyne's next generation 911 solution, watch the on-demand IMAGINE Gov webinar featuring Carbyne titled Evolve your data strategy today to achieve your critical missions more effectively tomorrow, contact your AWS account manager, or reach out to the AWS Public Sector team.
Learn more about how AWS supports justice and public safety customers.
---
Subscribe to the AWS Public Sector Blog newsletter to get the latest in AWS tools, solutions, and innovations from the public sector delivered to your inbox, or contact us.
Please take a few minutes to share insights regarding your experience with the AWS Public Sector Blog in this survey, and we'll use feedback from the survey to create more content aligned with the preferences of our readers.