AWS Machine Learning Competency Expands to Include Applied AI and MLOps Partners
By Renata Melnyk, Sr. Program Manager – AWS Competency
By Kristof Schum, Global Partner Segment Leader, Machine Learning – AWS
By Kris Skrinak, Global Partner Solution Architecture Leader, Machine Learning – AWS
By Paul Lasserre, AI/ML Global Solutions Lead – AWS
Artificial intelligence (AI) and machine learning (ML) are maturing rapidly. According to Gartner, 75 percent of enterprises will shift from piloting to operationalizing AI by 2024.
That's why we are expanding the AWS Machine Learning Competency to help customers identify and engage qualified AWS Partners that have deep technical expertise and proven customer success in the areas of Applied AI and Machine Learning Operations (MLOps).
The AWS Machine Learning Competency offers a range of services and technologies to help customers create intelligent solutions for businesses, from enabling data science workflows to enhancing applications with machine intelligence.
These new categories identify and validate AWS Partners with consulting and technology offerings that offer comprehensive MLOps and Applied AI solutions. Customers will be able to run in production their successful models (MLOps) and find off-the-shelf packaged applications for their business problems (Applied AI).
The AWS Competency Program is designed to validate and promote AWS Partners in specialized areas across industry, use case, and workload. AWS Partners are vetted and validated against a high bar to achieve the AWS Competency designation, giving customers' confidence in choosing validated AWS Partners to team up with.
AWS Partners earning the AWS ML Competency undergo rigorous validation by the AWS technical team, including proof points, time-proven solutions, and public-facing use cases with customers eager to share their experiences.
The advent of these new ML Competency classifications provides reliable guidance to enterprises seeking the advantages of modern data-driven software solutions. The Applied AI and MLOps categories are essential to help customers accelerate innovation and bring machine learning from the periphery to the core of their business.
NEW!

Machine Learning Operations (MLOps) Category

MLOps focuses on the intersection of data science and data engineering in combination with existing DevOps practices to streamline model delivery across the machine learning development lifecycle.

MLOps is the discipline of integrating ML workloads into release management, CI/CD, and operations. MLOps requires the integration of software development, operations, data engineering, and data science.

AWS ML Competency Partners with validated MLOps category specialization help customers streamline and enforce architecture best practices for ML model productionization. Their solutions allow customers to upload trained models, configure the orchestration of the pipeline, and monitor the pipeline's operations. These AWS Partner solutions increase organizations' agility and efficiency by allowing them to repeat successful processes at scale.
AWS MLOps Launch Partners
The new MLOps category in the AWS Machine Learning Competency highlights AWS-vetted Partners who have demonstrated expertise in creating CI/CD solutions for ML models.
Their expertise encompasses the entire data lifecycle, including data lake creation, automated data preprocessing, deployment in the cloud, and ML-specific rules and processes for model redeployment.
1Strategy provides actionable business insights through deploying ML models, validates the effectiveness of models, and automates testing and redeployment into production.
ClearScale has extensive experience in the latest and most popular ML and AI frameworks, libraries, platforms, and programming languages. That experience is supplemented by deep expertise in software architecture best practices, DevOps, automation, data science, and more.
Databricks Unified Data Platform manages the complete ML lifecycle. Databricks' enterprise version of MLFlow enables experimentation, reproducibility, deployment, and provides a central model registry. Databricks provides a simple, open lakehouse platform that combines the best of data warehouses and data lakes to unify analytics and AI workloads.
DataRobot helps data scientists and ML practitioners quickly and effortlessly prepare their data for building, training, and tuning models through an interactive, visual, and intelligent data preparation experience at scale.
Provectus MLOps services help deliver ML models from research to experimentation, through training, QA, and production to A/B testing, faster and with minimal handoff at scale, to accelerate time-to-value for AI initiatives.
Onica significantly reduces the ML lifecycle with Onica's model factory framework leveraging automation, an easily repeatable model, and resource training to achieve rapid development, training, scoring and deployment of models.
Slalom is a modern consulting firm focused on strategy, technology, and transformation. Slalom empowers clients to unify machine learning, DevOps, and data engineering to de-risk, accelerate, and embolden ML initiatives.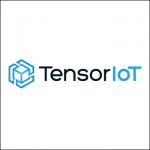 TensorIoT employs ML experts in computer vision, recommender systems, natural language processing (NLP), and time series analysis/forecasting. TensorIoT ML solutions have been deployed across multiple sectors to improve efficiency, cost, and safety.
Quantiphi streamlines MLOps. Bring operational excellence to ML workloads by leveraging prebuilt accelerators and frameworks for building, testing, monitoring, and updating ML models at enterprise scale in an automated fashion.
Data Reply is the Reply Group company specialized in big data analytics and AI. Through multidisciplinary teams of specialists in big data engineering, data science, and intelligent process automation, Data Reply supports companies in process optimization through the design and implementation of solutions, quantum algorithms, and ML/AI models.
SoftServe drives increased ML adoption and consumption on AWS with best-of-class MLOps expertise. SoftServe helps streamline ML experimentation and development lifecycle, and enables reliable model validation, rollout, and governance capabilities.
NEW!

AWS Applied AI Partners

The breakthrough in language understanding, image recognition, and AutoML are now expected features in most modern applications across industries and technology domains. According to IDC, close to two-thirds of customers state they either prefer or require cloud applications with embedded AI/ML.

AWS-vetted Partners within the Applied AI category excel at delivering such capabilities across a wide range of domains. This new category spans industries and highlights AWS-vetted Partners who develop, deploy, and maintain best-in-class ML applications that positively impact customer business outcomes.

For instance, Genesys helps customers deliver personalized experiences by adding intelligence to their contact center; Synchronized helps some of the largest European TV channels automatically process and add metadata to their video archives to create enhanced on-demand experiences; and Domo brings within their business intelligence application the power of predictive analytics to data and business analysts with little to no ML experience.
AWS Applied AI Launch Partners
Our AWS Applied AI Competency Partners bring their unique industry and software category expertise, and create value on top of AWS services to solve specific customer needs. This category benefits customers who seek domain-specific turnkey AI/ML solutions.
Accenture brings together the power of AI and analytics while applying its deep industry knowledge and technology expertise to help clients get real business value from these new technologies now.
Domo makes it easy to automatically train and tune dozens of ML models. Launch hundreds of training jobs on any data set in Domo to find the model that achieves the best performance for a given task. All that's required to be successful with AutoML is a well-defined problem and a clean data set.
Dynatrace provides software intelligence to simplify cloud complexity and accelerate digital transformation through an all-in-one platform powered with advanced observability, AI, and complete automation.
ElectrifAi's ML Model Factory provides a vast library of pre-built (pre-trained and pre-structured) ML models with a proven track record of solving business problems across all major industries. ElectrifAi's models are delivered through Amazon SageMaker and remove the risks of building your own team while accelerating your current one to create business value from your data.
Customers expect a frictionless, personalized experience on any channel. Genesys AI connects engagements with context and empathy, personalizes customer and employee experiences to establish trust, and optimizes outcomes with predictive analytics and ML to ensure loyalty.
Onica empowers customers' data to make automated recommendations, take preemptive action, and streamline decision-making. Customers can leverage Onica's proven cloud-native AI frameworks and deep expertise to design, develop, deploy, and maintain ML applications.
Quantiphi integrates AI with business processes. Quantiphi's AWS Applied AI expertise brings intelligence to business processes by seamlessly integrating AI services to add human-like intelligence to customer interactions, reduce fraud risks, and enhance operating efficiencies.
Slalom is a modern consulting firm focused on strategy, technology, and transformation. Slalom empowers clients to build Applied AI systems to improve their ability to see, understand, and act on the factors shaping their businesses.
SuccessKPI is a powerful blend of technology, innovation, user-centered system design, and many years of contact center experience—built on more than 50 AWS components including AWS AI/ML services.
Synchronized transforms passive linear video into Smart-Video. Synchronized's AI engine understands the content and context of a video and enriches it with metadata to free the video from linearity, making it fully interactive and as powerful as hypertext.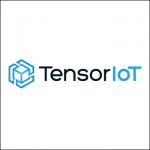 TensorIoT specializes in conversational AI solutions like chat bots, interactive voice response (IVR) systems, and voice on the edge. TensorIoT uses ML in tandem with Alexa, Kendra, and Textract to extract valuable data for human interaction.
ViSenze powers AI visual search within retail, fashion and apparel, and home decor. ViSenze's suite of solutions use computer vision and ML to shorten shoppers path to discovery through to purchase, whether e-commerce, in-store, or omnichannel.
Automated Personal Protective Equipment (PPE) detection for work environment safety allows organizations to leverage AI-powered vision to identify PPE use in the work environment using real-time Closed Circuit Television (CCTV) stream. Powered by computer vision and image analysis on AWS, ViTech processes live video footage from cameras to detect and classify custom cases of PPE non-compliance in real-time.
Vonage offers a comprehensive Communications Platform as a Service (CPaaS) platform to transform the customer experience with programmable messaging, voice, video, and more. With Vonage APIs (formerly Nexmo and TokBox), natively integrated with several AWS AI/ML capabilities, growing startups and agile enterprises can build best-in-class intelligent communications solutions at scale.
Optimal Conversation Studio from XApp AI is an automated knowledge curation cloud service for developing enterprise virtual assistants. OC Studio provides a machine teaching workflow that complements Amazon Lex and Amazon Polly to enable enterprises to build omnichannel conversational experiences that delight customers.
How to Join the AWS Competency Program
The AWS Machine Learning Competency Validation Checklist provide the criteria necessary to achieve the AWS Competency designation:
If your company is looking to achieve any AWS Competency, APN Navigate is the vehicle through which AWS Partners prepare for this rigorous validation.
APN Navigate provides organizations in the AWS Partner Network (APN) with a seamless specialization experience to accelerate their path to an AWS Competency.
For AWS Partners looking to meet AWS ML Competency validation requirements, the APN Navigate ML Competency specialization track helps AWS Partners achieve key milestones to prepare you for the AWS Machine Learning Competency validation.