Say Hello to 29 New AWS Competency, MSP, and Service Delivery Partners Added in January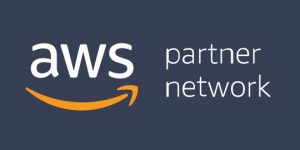 The AWS Partner Network (APN) is the global partner program for Amazon Web Services (AWS). We help APN Partners build successful AWS-based businesses, and we enable customers to easily identify specialized APN Partners that can deliver on core business objectives.
To receive APN program designations such as AWS Competency, AWS Managed Services Provider (MSP), and AWS Service Delivery, organizations must undergo rigorous technical validation and assessment of their AWS solutions and practices.
These designations help customers identify and choose top APN Partners that can provide value-added services and solutions. Guidance from these skilled professionals can lead to better business and bigger results that help customers at any stage of their Cloud Adoption Journey.
Team Up with AWS Competency Partners
The AWS Competency Program verifies, validates, and vets top APN Partners that have demonstrated customer success and deep specialization in specific solution areas or segments.
These APN Partners were recently awarded AWS Competency designations:
Team Up with AWS Managed Service Providers
The traditional managed service provider (MSP) business model is rapidly evolving. Customers are demanding comprehensive cloud-native solutions that reduce costs, improve business agility, increase security, and empower organizations to focus on their goals.
The AWS MSP Partner Program recognizes leading APN Consulting Partners that are highly skilled at providing full lifecycle solutions to AWS Customers.
Our next-generation AWS MSPs focus on business outcomes that go beyond the health of individual resources, focusing on four key areas to help customers succeed: Plan & Design > Build & Migrate > Run & Operate > Optimize.
Meet our newest AWS Managed Service Provider (MSP):
Team Up with AWS Service Delivery Partners
The AWS Service Delivery Program identifies and endorses top APN Partners with a deep understanding of specific AWS services.
AWS Service Delivery Partners have proven success delivering AWS services to end customers. To receive this designation, APN Partners must undergo service-specific technical validation by AWS Partner Solutions Architects, and complete a customer case business review.
Introducing our newest AWS Service Delivery Partners:
Want to Differentiate Your Partner Business? AWS Navigate Can Help.
If you're already an APN Partner, carve your Cloud Adoption Journey by leveraging AWS Navigate for a prescriptive path to building a specialized practice on AWS.
AWS Navigate tracks offer APN Partners the guidance to become AWS experts and deploy innovative solutions on behalf of end customers. Each track includes foundational and specialized e-learnings, advanced tools and resources, and clear calls to action for both business and technical tracks.
Learn More About the AWS Partner Network (APN)
APN Partners receive business, technical, sales, and marketing resources to help you grow your business and better support your customers. See all the benefits of being an APN Partner >>
Find an APN Partner to Team Up With
APN Partners are focused on your success, helping customers take full advantage of the business benefits AWS has to offer. With their deep expertise on AWS, APN Partners are uniquely positioned to help your company.