How Nomad uses Amazon IVS to scale public court livestreams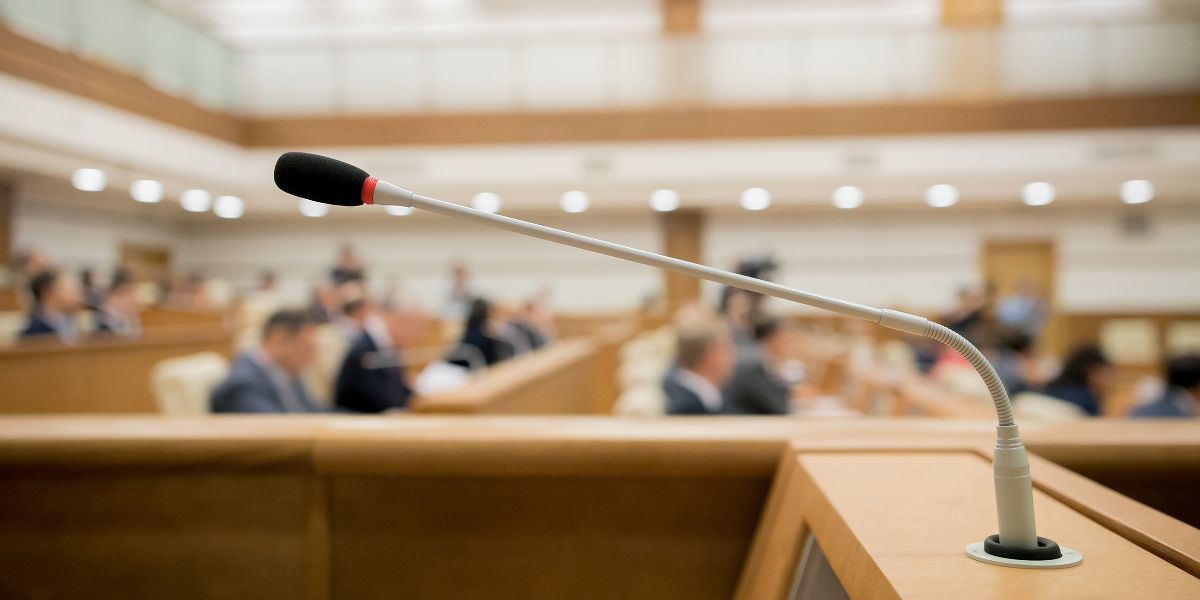 According to the United States Constitution, public access to judicial proceedings is a right covered by the First and Sixth Amendments. To make hearings visible to the public, even when in-person attendance is limited, state and local governments are beginning to mandate many court proceedings be live streamed, often with a very short window to do so. With cloud-native media and asset management platform Nomad, scalable live streaming capabilities can be implemented quickly and simply.
The Nomad platform is built on Amazon Web Services (AWS), and simplifies customer access to the building blocks of AWS via an intuitive interface for managing a wide range of video demands, from live streaming and recording to metadata tagging with artificial intelligence (AI), archiving, transcription, translation, and more. Initially developed to livestream using AWS Elemental Link encoders and AWS Elemental MediaLive, Nomad now also supports using Amazon Interactive Video Service (Amazon IVS) for added flexibility.
"Amazon IVS is built for scale and easy distribution. It's a nice complement to MediaLive, which delivers a high-quality HD output. However, streaming with Amazon IVS is super-fast and ultra low latency," said Branko Lepan, co-founder and chief information officer (CIO) of Nomad. "Amazon IVS allows us to spin up many channels quickly, and just as easily turn them off."
In spring 2022, a state judicial system implemented a scalable livestreaming solution using Nomad with Amazon IVS in less than two months. Executed in response to a legislative mandate to publicly broadcast court room proceedings, the custom integration connected the judicial branch's video conferencing solution with Nomad to allow users to start and stop livestreams with one button click. Approximately 400 courtrooms across the state, each equipped with multiple cameras, send the camera feed to Nomad where it's broadcast via Amazon IVS in 720p to the judicial branch's front-end website. From there, public viewers access a drop-down menu to find information by county, court, and scheduled proceedings to find sessions of interest.
"Using Amazon IVS is so simple. All that was needed from a setup perspective was to plug in a camera, connect to the internet, and make sure the camera was pointed in the right direction," Lepan explained. "The primary goal here was to get up and running fast, and be able to accommodate significant fluctuations. Amazon IVS scales…instantaneously; it doesn't matter if there are 100 or 100,000 viewers."
While the state judicial implementation was built with privacy in mind and streams are only shared live, Nomad users in other industries can opt to record Amazon IVS-powered livestreams to Amazon Simple Storage Service (Amazon S3), and apply AWS AI technologies such as Amazon Transcribe for enhanced searchability, and additional monetization. For example, the platform has been used by customers to livestream large events and conferences. Users simply log into the Nomad browser, select a button, and the required AWS solutions are orchestrated for them behind the scenes. They can also deploy chat functionality in Amazon IVS.
For Lepan, the scalability of Amazon IVS has proven critical. "We helped set up an event for a customer and didn't have a good sense for how many people would ultimately be logging in. We went through all the scenarios and were able to scale from 0 to 50,000 without a hiccup. It's invaluable to have that level of scale."
Nomad is an AWS Advanced Tier Services Partner, an AWS Public Sector Partner, and is part of the AWS ISV Partner Path and the AWS Solution Provider Program. Nomad helps customers manage, organize, and distribute digital assets, including video and live streaming broadcasts. Learn more about Nomad.
Are you curious about how to use livestreaming for your agency or organization? Learn more about livestreaming with Amazon IVS. Find out how state and local governments use AWS technologies to innovate for their constituents, enhance the citizen experience, and more at the AWS Cloud for State and Local Governments hub.
Read more about AWS for state and local government:
---
Subscribe to the AWS Public Sector Blog newsletter to get the latest in AWS tools, solutions, and innovations from the public sector delivered to your inbox, or contact us.
Please take a few minutes to share insights regarding your experience with the AWS Public Sector Blog in this survey, and we'll use feedback from the survey to create more content aligned with the preferences of our readers.