How using AI for predictive maintenance can help you become mission ready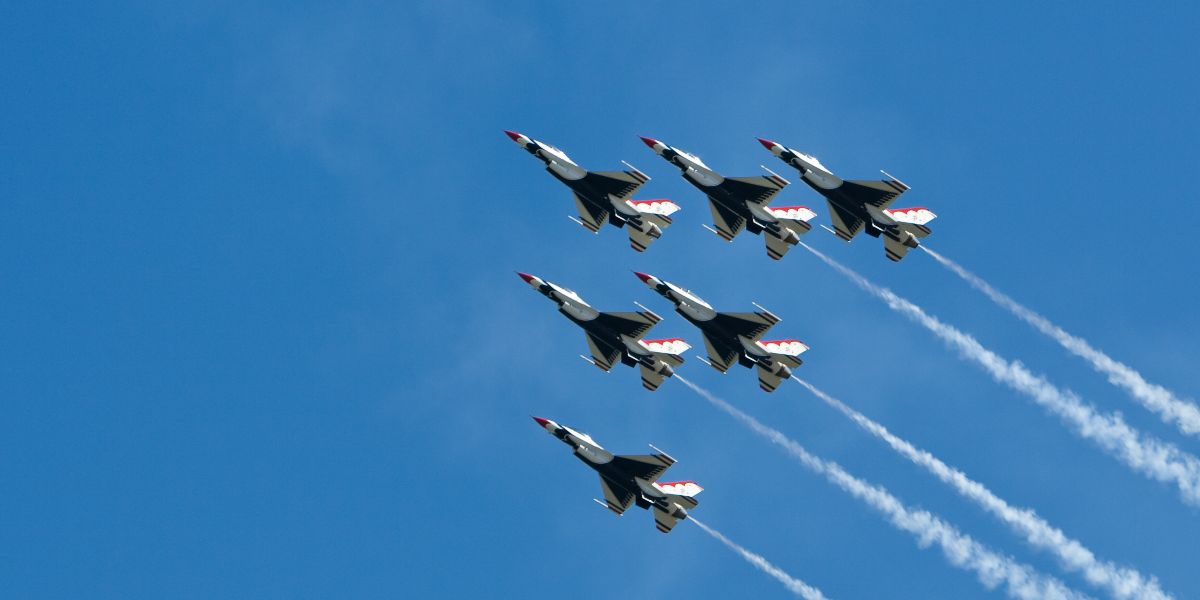 When public sector organizations find themselves responding to maintenance and repair needs after equipment breaks—when they least expect it—it requires dedicated attention and resources to get their mission critical equipment back up and running. Regardless of the organization's scope—in defense, education, civic service, healthcare, and more—the delay in operations while the hardware is out of commission costs money, time, and manpower, and prevents organizations from completing their missions. For example, when one of the U.S. Air Force's aircraft breaks down abroad, the military must fly a specific part and a qualified team to repair the grounded plane—a huge expense. To solve this challenge, customers can use predictive maintenance solutions powered by artificial intelligence (AI) to help shift from a reactive to a proactive approach.
Predictive maintenance solutions involve using AI algorithms and data analytics tools to monitor operations, detect anomalies, and predict possible defects or breakdowns in equipment before they happen. By making effective use of data analytics solutions in the cloud, customers can automate data collection and take action to repair equipment before problems occur. This alleviates staff from time-intensive, detail-oriented tasks like tallying repairs and facilitates more time helping complete their missions.
For the Air Force, approximately 30% of all aircraft are down at any given time for maintenance. Being able to predict when planes would be out of commission would help keep planes mission ready and lower maintenance costs. To build a predictive maintenance solution, the Air Force turned to PavCon, LLC, (PavCon), a woman-owned small business, to create an actionable predictive maintenance solution powered by Amazon Web Services (AWS).
They launched the solution in AWS GovCloud (US), which meets US government security and compliance requirements and is designed to host IL5 mission-critical data. PavCon collaborated with AWS on their CRiSTL™ solution that would help the Air Force be mission ready by predicting which aircraft parts might break or need repair before it actually occurred. The PavCon CRiSTL™ solution helped the Air Force avoid $1.25 million in material costs during a 12-month period across a single algorithm. Along with additional savings for other types of planes, the Air Force found an 8.1% increase in C-5 mission capability rates within 10 months of implementation and was able to avoid over $8.4 million in costs associated with the KC-135 for just eight parts monitored, reducing mission impaired capability awaiting parts (MICAPs) by 18%, as reported by the Air Force Air Mobility Command (AMC). The approach employed by PavCon also helped AMC reduce the need for mission recovery teams (MRTs) linked to parts that are now monitored under the predictive maintenance program. As an example, AMC stated that the C-130 fleet issued zero MRTs over the past six months for the parts that are predictively monitored, avoiding significant costs. The work PavCon leads cuts across the entire Air Force enterprise, delivering actionable outputs and solutions to more than 6,000 users.
"Gone are the days of the long-lived statement, 'if it ain't broke, don't fix it,'" said Master Sergeant Mark A. Lipinski of the Air Force Global Strike Command (AFGSC) A4 Mx/Logistics Transformation Office. "Global Strike Command's decision to go against the grain is justified through Condition-Based Maintenance (CBM+). Global Strike Command has worked with PavCon, LLC to get ahead of these labor and money intense unscheduled aircraft breaks. PavCon's use of artificial intelligence and machine learning solutions on AWS is a game changer when it comes to predicting aircraft maintenance and honing in on 'bad-actor' supply assets. Together, we will forever change the maintenance paradigm."
"Air Combat Command (ACC)/A4 sees the value in Condition Based Maintenance Plus (CBM+) predictive maintenance to avoid aircraft unscheduled maintenance and improve aircraft component reliability," remarked Dr. Robert Norcross, ACC/A4A aerospace engineer. "Thus far, ACC/A4 has 75% of the lead command portfolio applying CBM+ to increase aircraft availability and overall readiness. Within the last year we have seen increases in many of the supply levels to fill the CBM+ component demands and supporting the effort to achieve the USAF CBM+ goal of reducing unscheduled maintenance."
To achieve this result, PavCon's solution utilizes Amazon Elastic Compute Cloud (Amazon EC2) and Amazon Relational Database (Amazon RDS) to host and scale their databases, AWS CloudTrail for ensuring compliance and assessing risk, and more. They also make use of Elastic Load Balancing (ELB), Amazon ElastiCache, AWS Database Migration Service (AWS DMS), AWS Lambda, Amazon WorkSpaces, Amazon Elastic Block Storage (Amazon EBS), Amazon EMR, Amazon Athena, AWS Glue, Amazon QuickSight, and more. By working in the cloud, they were able to deliver availability and resilience, to continue operating and scaling to meet demand as needed.
The solution helps the Air Force budget, optimize the use of their staff, and remain safety focused. With an effective solution in place, the Air Force no longer needed their staff to do exhaustive data gathering; the teams could rely on the predictive maintenance solution rather than becoming fatigued with paperwork and data-oriented tasks like data entry. Most importantly, with the use of predictive maintenance, more aircraft are mission ready—an important priority for national defense.
The opportunities for predictive maintenance are endless. The solution offers real value for ships, buildings, cars—any type of physical asset. By anticipating when and where a piece of physical hardware will fail, an organization can prepare, budget, and replace equipment proactively. By shifting from a reactive model to a proactive one, organizations can save money, time, and manpower. More importantly, they can dedicate resources to innovating, fulfilling their mission, and serving their customers.
Learn more about AWS GovCloud (US) and cloud computing for defense.
Subscribe to the AWS Public Sector Blog newsletter to get the latest in AWS tools, solutions, and innovations from the public sector delivered to your inbox, or contact us.